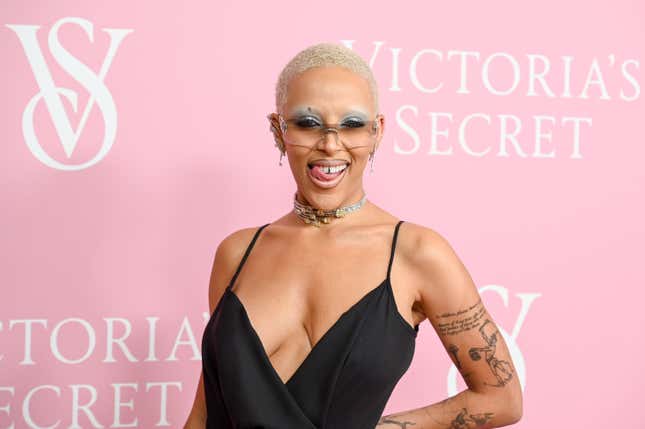 It seems like it's another day, another opportunity for Doja Cat to completely troll her fans with something ridiculous.
Courtney B. Vance in Heist 88 Is Our Black TV Pick of the Week
And that's exactly what they received on Wednesday after she sent them in a tizzy by posting a picture of herself in a neck brace to Instagram. Though she captioned "I'm fine, my neck is fine," that didn't stop her followers from inquiring about what was really going on and if she was OK.
While some comments underneath the post alluded that the alleged injury may have to do with her carrying crown in the rap game for so long (ba dum tss), one user took a dig at the "Attention" artist, claiming that the injury was the result of "climbing around on the ceiling." The latter comment was in reference to Doja's recently released single "Demons," which was accompanied by Satanic-esque music video.
But because Doja has proven herself to be a massive troll online, fans should've known that there was more to the story and not to take her seriously. And during her interview with Entertainment Tonight on the red carpet at Victoria's Secret World Tour 2023 event, it turns out she was just playing us all, per usual.
When asked about the neck brace by an ET correspondent, Doja explained: "So my friend here, my date, my lovely date got whiplash. And he takes it [the neck brace] off sometimes. And I, you know, I stole it from him. I'm literally fine, completely fine. My neck is great."
See? No harm, no foul—this time, at least. I'd be a little leery of crying wolf too much though lest some unfortunate situation actually happen for real and fans won't be able to tell whether to actually be concerned or not—but that's just me. Do you, Doja!