U.S. to Review the Record After ProPublica Stories
"The Obama administration has asked for a fresh review of an Alabama federal inmate's commutation request and directed the Justice Department to conduct its first ever in-depth analysis of recommendations for presidential pardons, according to several officials and individuals involved," Dafna Linzer reported Wednesday for ProPublica.
"The Office of Pardon Attorney has been at the center of growing controversy since December, when stories published by ProPublica and The Washington Post revealed a racial disparity in pardons. White applicants were four times more likely to receive presidential mercy than minorities. African Americans had the least chance of success.
"A subsequent story published in May recounted the saga of Clarence Aaron, a first-time offender sentenced in 1993 to three life terms in prison for his role in a drug conspiracy. In 2008, the pardon attorney recommended that President George W. Bush deny Aaron's request for a commutation even though his application had the support of the prosecutor's office that tried him and the judge who sentenced him. The pardon attorney, Ronald L. Rodgers, did not fully disclose that information to the White House.
"The handling of Aaron's case prompted widespread criticism that the pardon office — which has rejected applications at an unprecedented pace under Rodgers — is not giving clemency requests proper consideration."
When the original story by Linzer and Jennifer LaFleur was published in December, ProPublica editors Paul Steiger and Stephen Engelberg wrote, "Once in a great while, journalists unearth a story that shocks the conscience and demands immediate action. Today's article on the racial disparities in the awarding of presidential pardons is one such instance.
G/O Media may get a commission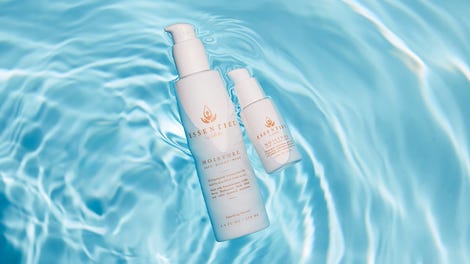 20% off
Essentiel by Adele
"Published in collaboration with The Washington Post, the story discloses for the first time that whites seeking pardons are nearly four times as likely to succeed as people of color. Sophisticated statistical analysis shows that this disparity cannot be explained by such factors as age, marital status, type of crime or sentence."
As reported a year ago, the Obama administration rejected a request for a presidential pardon for black nationalist Marcus Garvey, Jamaica's first national hero, and also refused to issue a pardon for black heavyweight champion Jack Johnson, despite a resolution passed by Congress in 2009 that had been introduced by Sen. John McCain, R-Ariz., and Rep. Peter King, R-N.Y. In both cases, racism was said to be behind the convictions.
Adrienne LaFrance, Nieman Journalism Lab: ProPublica gets $1.9 million from Knight to expand its efforts in data journalism
Funeral services for William Raspberry, the retired Washington Post columnist who died of prostate cancer Tuesday at age 76, have been scheduled for Thursday, July 26, at 10 a.m. at the Washington National Cathedral, according to journalist Walt Swanston, a family friend.
A reception is to follow from 12:30 to 3 p.m. at the Washington Post building, 1150 15th St. NW in Washington.
"The Cathedral Church of St. Peter and St. Paul (Washington National Cathedral) has been the location of funeral and memorial services for nearly all the 21 presidents of the United States since Congress incorporated the Protestant Episcopal Cathedral Foundation in 1893," according to the cathedral's website.
"There have been three State Funerals (Eisenhower, Reagan, Ford), one official burial service (Wilson), and seven Memorial Services for presidents of the United States."
A service for Katharine Graham, legendary publisher of the Washington Post, was held there in 2001 [video], as were services for longtime Post cartoonist Herb Block, also in 2001, and former Post ombudsman Deborah Howell in 2010.
The Duke University flag was to be flown at half-staff through July 19 in Raspberry's honor, Keith Lawrence, a Duke University spokesman, told Journal-isms on Wednesday. After his retirement from the Post, Raspberry became Knight Professor of the Practice of Journalism and Public Policy Studies at Duke, where he spent more than 13 years.
Additional tributes have come from Michel Martin of NPR's "Tell Me More" and Rem Rieder of American Journalism Review, among others. Rieder linked to a 1994 profile of Raspberry. [Updated July 19.]
E.J. Dionne Jr., Washington Post: William Raspberry, a 'role model' and more
Editorial, Washington Post: William Raspberry, a columnist who listened respectfully to other views


James Hill, Washington Post News Media Services: William Raspberry 1935 - 2012


Eugene Robinson, Washington Post: Bill Raspberry, a pioneer who aided generations
Conference Call With Members Stokes NAHJ Campaign
The National Association of Hispanic Journalists, which began voting on new officers on Monday, held a conference call with members Tuesday that provided presidential candidate Hugo Balta with grist for a charge that the association has seen "Board member after Board member resigning, relationships with other affinity groups strained, mistreatment of members and sponsors, short cut solutions to long term problems and a storm of negative controversy."
Meanwhile, Balta picked up an endorsement from Rafael Olmeda, president from 2006 to 2008, his second from a former NAHJ president. Balta, a coordinating producer at ESPN, is also backed by Veronica Villafañe, president from 2004 to 2006, and by former executive director Iván Román, who resigned a year ago after having held the job since 2003.
Russell Contreras, vice president for print, chief financial officer and presidential candidate, announced he had the backing of Gregory H. Lee Jr., president of the National Association of Black Journalists and a colleague from their days together in Boston, and told Journal-isms that he, too, had the backing of former NAHJ presidents, whose names he would release "in the future."
O. Ricardo Pimentel, columnist for the San Antonio Express-News and NAHJ president from 2008 to 2010, told Journal-isms he did not plan to endorse anyone "at the moment" and Juan Gonzalez, columnist for the Daily News in New York and president from 2002 to 2004, said he would "probably not" make an endorsement, adding in an email:
"I'll wait till the convention to get a clearer idea of what the policies and positions of the contending candidates are before I decide on my vote. And by 'policies' I mean something more substantive than whether to hold a convention next year, or who should be a voting member. I want to hear their vision for the future of NAHJ and for the journalism profession."
Incumbent Michele Salcedo said by email that she had not endorsed a candidate, but did not say whether she would do so.
In his response to the conference call, Balta also said, "The national convention has historically been NAHJ's best fundraising event. It is irresponsible to learn weeks before the convention that there isn't a confirmed location (let alone decision) for the national convention in 2013.
"The process should have been completed weeks ago (in order to give the new Board and staff a solid plan to execute). . . . Lastly, a member asked if the current leadership knew how much money NAHJ had in the bank. The answer again was not clear.
"That's a number that should roll out of the Financial Officer's mouth before the member finished her question."
Asked whether he wanted to respond to anything in Balta's message, Contreras said by email:
"The [staff] layoffs were very difficult for me to recommend as NAHJ financial officer but were needed for us to avoid bankruptcy. Still, they were only part of the reason NAHJ was able to report its first surplus in years. NAHJ is posting audio of the town hall meeting soon, and I urge those NAHJ members who are planning to vote to listen to it.
Contreras declared at last year's convention at Walt Disney World near Orlando that "This convention here is our last stand-alone convention," but Salcedo said during the conference call that Albuquerque, N.M., was a possible next convention site, according to members discussing the call on Facebook. The Asian American Journalists Association has chosen New York for its 2013 convention, and the National Association of Black Journalists has picked Orlando.
Journalists of Color Return to Accrediting Council
The journalists of color associations have returned to the major organization that accredits college journalism programs after pulling out citing the cost of membership.
"NABJ, AAJA and NAHJ all have returned with the help from the McCormick Foundation, Scripps Howard Foundation and Hearst Foundation," Susanne Shaw, executive director of the Accrediting Council on Education in Journalism and Mass Communication, told Journal-isms by email on Wednesday, referring to the National Association of Black Journalists, the Asian American Journalists Association and the National Association of Hispanic Journalists.
AAJA announced on Tuesday that veteran journalist Joie Chen would represent the organization on the council.
"Chen, who has worked for CBS News, PBS and CNN, is also a frequent presenter at AAJA's JCamp program for high school students, and her sessions on the importance of media diversity have resonated with the JCamp participants," AAJA said in a news release.
Federico Subervi, professor and director of the Center for the Study of Latino Media & Markets at the School of Journalism and Mass Communication, Texas State University-San Marcos, represents NAHJ. Jackie Jones, veteran journalist and career coach, has returned as NABJ's representative on the council.
The journalists of color organizations fought to be included in the accrediting council as one way to ensure that diversity remains a priority in college journalism programs, both in staffing and curriculum.
However, finances became an issue. When AAJA withdrew in 2006, the dues were $5,000. AAJA cited the cost, and the then-president of the accrediting council, Saundra Keyes, flew to the association's annual meeting in Hawaii to urge it to stay. NAHJ left in 2007 "in protest over their failure to vigorously apply the standards that would have been required for significant diversity gains in the 10 years of our membership." NABJ left in 2010, citing the $4,000 annual cost.
ACEJMC secured a three-year grant to cover the dues for each of the minority journalism organizations.
Jones said by email, "The NABJ never wanted to leave the Council and held out as long as it could until budget considerations forced it to withdraw under Kathy Times," president from 2009 to 2011, "but the intention to return was always there. As soon as I emailed Greg Lee," the current president, "and gave him the news, he replied, 'Let's do it!' "
"I reached out to Michele Salcedo and Doris Truong," presidents of NAHJ and AAJA, respectively, "and let them know that the Council had secured funding and put them in touch with Susanne Shaw, ACEJMC's executive director, and they were on board shortly afterwards.
"While the Council has a history of paying particular attention to matters of diversity, there is no replacement, in my mind, for having the minority journalists associations at the table to contribute to the discussion, vote on policy matters and on accreditation decisions."
Ann Wead Kimbrough Named FAMU Journalism Dean
Ann L. Wead Kimbrough has been named dean of the School of Journalism and Graphic Communication at Florida A&M University, FAMU Interim President Larry Robinson announced on Tuesday. Kimbrough succeeds James Hawkins, who in 2004 became the well-regarded school's second dean.
Kimbrough is the senior administrator of Webster University's two largest Arkansas graduate campuses, the school said.
"She is also a visiting professor at the Arkansas Baptist College instructing students in the areas of global communications, entrepreneurship, marketing, ethics, and sustainability strategies.
"Kimbrough has been an advisor to a student newspaper, faculty sponsor, grant writer, fundraiser, faculty liaison to the university's president's office, internship coordinator, limited time manager of university relations, and a tutor. As a faculty member, Kimbrough has led courses in basic journalism, financial journalism, public relations, strategic communications, international business and cross-cultural communications.
"She has served as the chief of staff to the chief executive officer of DeKalb County Government (Ga.) where she successfully launched a countywide public awareness and educational campaign for successful passage of a $250 million bond referendum. In addition, she is a veteran, award-winning journalist who has served as president of the Atlanta Association of Black Journalists."
Eric Deggans, National Sports Journalism Center: [Deford] revisits marching band hazing, faces criticism for latest 'Real Sports'
Eric Deggans, Tampa Bay (Fla.) Times: HBO's Real Sports features interview with student charged in hazing death of FAMU drum major
Andrew J. Skerritt, Tallahassee Democrat: Looking ahead at Florida A&M
AP Promotes Moody to Global Entertainment, Lifestyles Editor
"Nekesa Mumbi Moody, the AP's music editor for the last 12 years, has been named the news agency's global entertainment and lifestyles editor," the news cooperative announced early Thursday.
"Moody will oversee text and visual staff based in New York, London, Hong Kong, Nashville and Los Angeles. The staff is responsible for coverage of movies, music, television, video games, fashion, food, travel and events such as the Oscars, Emmys, Cannes Film Festival and Fashion Week.
"The announcement was made Thursday by Lou Ferrara, AP's managing editor for entertainment and sports.
" 'Nekesa is one of the top reporters in source development and breaking entertainment news. She is a leader who will drive AP entertainment and lifestyles forward to provide top-tier coverage,' Ferrara said.
"Moody, 41, began her career as an AP intern in Albany, N.Y., and later became a reporter in the bureau, covering state news, politics and sports, and contributing to the national entertainment report. She became an editor on the national editing desk in 1998 and continued her entertainment coverage. She was appointed music writer in 2000." In October, AP announced that Moody would take an expanded role in shaping the wire service's global music report.
More Than 70 Gordon Parks Transparencies Found
"Gordon Parks's portrait of Mr. and Mrs. Albert Thornton Sr., an older black couple in their Mobile, Ala., home in 1956, appears to have little in common with the images we have come to associate with civil rights photography," Maurice Berger wrote Monday for the New York Times.
"It is in color, unlike most photographs of the movement. Its subject matter was neither newsworthy nor historic, unlike more widely published journalistic images of the racial murders, police brutality, demonstrations and boycotts that characterized the epic battle for racial justice and equality.
"Yet, as effectively as any civil rights photograph, the portrait was a forceful 'weapon of choice,' as Mr. Parks would say, in the struggle against racism and segregation. He took the picture on assignment for a September 1956 Life magazine photo-essay, 'The Restraints: Open and Hidden,' which documented the everyday activities and rituals of one extended black family living in the rural South under Jim Crow segregation.
"While 20 photographs were eventually published in Life, the bulk of Mr. Parks's work from that shoot was thought to have been lost. That is, until this spring, when the Gordon Parks Foundation discovered more than 70 color transparencies at the bottom of an old storage box, wrapped in paper and masking tape and marked, 'Segregation Series.' "
Twitter Game Targets Those Non-Diverse Media Lists
" . . . The #One4One Game was [born] out of the brouhaha surrounding Newsweek/Daily Beast's list of 100 digital power brokers," Deanna Zandt, a contributor to Forbes, wrote last week.
"Only 7 out of 100 were women, and there were even [worse] ratios for people of color. (There are no Black digital influencers? Really?) The panel that picked the people on this list were similarly representative of who they picked as influential. In my recent post about the sociology of Internet meritocracy, I talked about the phenomenon that creates this situation: homophily. Simply put, homophily is [birds] of a feather flock together. Humans surround themselves with people they think are like them, so when it comes time to pick people from our peer groups, they tend to all look like us."
Zandt wrote, "Go to Twitter now, and, using the #one4one hashtag, tell the world who your One is.
"The #One4One Game, created by me, Melissa Pierce, and Andrew Rasiej, asks digital influencers to name someone whose identity has a radically different trait as their One. If you're a dude, name a woman. If you're white, name a person of color. If you're straight, name an LGBTQ person. You get the picture. Arbitrary points will be assigned by anyone else playing the game – all you have to do is use the hashtag #one4one and share your One (or Ones!), and reply to others' choices. The best (arbitrarily decided, of course) Ones will be archived on the game's website, where six smart men have already started naming women they want to champion."
Tony Norman, Pittsburgh Post-Gazette: Some real tweets feel too hard to swallow
Zimmerman Gives First Post-Shooting Interview
"After saying he did not regret any of his actions the night he killed Trayvon Martin, George Zimmerman backtracked and apologized to America Wednesday night in his first interview since the shooting that polarized the nation nearly five months ago," Frances Robles reported for the Miami Herald.
"In an apparent attempt at damage control just two days after a cousin's sexual molestation charges went public, Zimmerman broke his silence in an exclusive interview with Fox News conservative talk show host Sean Hannity. His lawyer, Mark O'Mara, sat beside him as Zimmerman recounted the Sunday night that he encountered a hoodie-clad black teenager who walked too leisurely in the rain.
"Asked if he regretted getting out of the car that night or owning a gun, Zimmerman said no. Asked if he would do anything differently, Zimmerman said no a third time, and added that Trayvon's death was 'God's plan.'
"Later, as the interview ended and the host asked if Zimmerman had a message for Trayvon's parents or the general public, Zimmerman said that before responding he wanted to change his answer to the earlier question. He explained that he thought Hannity had asked if he was sorry he didn't get a lawyer at first, wished he hadn't spoken to the police so much or taken voice stress tests.
" 'I do wish there was something, anything I could have done that wouldn't have put me in the position where I had to take his life,' Zimmerman said. 'I want to tell everyone, my wife, my family, my parents, grandmother, the Martins, the city of Sanford and America: I'm sorry that this happened. I'm truly sorry.'
"In a statement after the show, Tracy Martin, Trayvon's father, said: 'We must worship a different God, because there's no way my God would have wanted George Zimmerman to kill my son.' "
Rebecca Shapiro, Huffington Post: Barbara Walters Rejects George Zimmerman's Interview Demands (July 19)
Marvin Joseph, a photographer at the Washington Post, shared a photo of his birthday cake with his Facebook friends on Sunday. " . . . the whole thing is edible!! even the camera strap!" he wrote. The confection, made by his friend Tiffany Lightfoot, replicates an oversized Nikon camera. She "can make a Canon, Holga and Hasselblad cake too LOL!!!" Joseph added. He turned 36 on Monday.
Golf writer Damon Hack, who left the New York Times in 2007 for Sports Illustrated, is moving to the Golf Channel, he told his Twitter followers. "After five terrific (and lightning quick) years at SI, excited about move to Golf Channel. Begin Aug. 1," Hack wrote. Terry McDonell, editor of the Time Inc. Sports Illustrated Group, told Journal-isms by email, "Damon is a loss on every level. I recruited him. And it was his choice to go as you know." Michael Farber, a hockey writer, is becoming a special contributor, and Gene Menez, the college football editor, also took a buyout, Richard Sandomir reported Wednesday for the Times.

"National Geographic magazine, whose August issue cover story focuses on the Oglala Lakota people of the Pine Ridge Reservation in South Dakota, has partnered with Cowbird.com, a visionary, embeddable storytelling platform, to launch a unique storytelling initiative: The Pine Ridge Community Storytelling Project," Anna Kukelhaus Dynan of National Geographic told Journal-isms by email Wednesday. "The project allows the Lakota to author their own story in their own unedited words. This new relationship between the subject of the story and a publication opens up a transparency and dialogue that gives a voice to the community itself and, we believe, enriches our reporting on the subject."
"The Duke flag will be flown at half-staff through tomorrow in honor of Bill Raspberry," Keith Lawrence, a Duke University spokesman, told Journal-isms on Wednesday. Raspberry, a retired Washington Post columnist, went on to become Knight Professor of the Practice of Journalism and Public Policy Studies at Duke, where he spent more than 13 years. He died of prostate cancer Tuesday at age 76. Additional tributes have come from Michel Martin of NPR's "Tell Me More" and Rem Rieder of AJR, among others. Rieder linked to a 1994 profile of Raspberry.
The board of directors of the Washington, D.C., chapter of the National Association of Hispanic Journalists urged Congress to support the Corporation for Public Broadcasting in a resolution presented Wednesday to members of the Congressional Hispanic Caucus at the U.S. Capitol. "We have five members who work for NPR and PBS including Ray Suarez from NewsHour," Brandon A. Benavides, chapter president, messaged Journal-isms.
"Veteran WFAA8 anchor Debbie Denmon has left the station after a nearly 12-year tenure," Dallas television writer Ed Bark wrote Wednesday on his blog. "The Dallas-based station quickly removed her bio from its website Wednesday. . . . As reported previously on unclebarky.com, Denmon charged the ABC affiliate with discrimination against her in regards to promotion opportunities. An arbitrator ruled against her in November of last year."
"And we wonder why the Today show has fallen behind GMA in the ratings," A. Isaac wrote Tuesday for guyism.com, referring to ABC's "Good Morning America." "This morning, during a Michael Vick interview, the show [cut away] to Vince Young during Eagles practice. You know, because all black people look alike." Isaac then corrected himself. "Yes, I'm stupid, it was Jerrod Johnson," not Vince Young, he said. "Even great ones make mistakes."
In East Los Angeles, "A group of youth journalists are covering news in a community that hasn't had a positive voice in years," [video] Miguel Almaguer reported July 8 for NBC News. "In a quarterly paper called the "Boyle Heights Beat,' a small staff of high schools students write about tough issues facing their area."
"San Luis Obispo County Supervisor Adam Hill has been using his elected position to bully advertisers and supporters of CalCoastNews (CCN) in a campaign to cripple the website," CCN reported on Monday. George Ramos, a longtime reporter, editor and columnist at the Los Angeles Times who died last year at 63, was the site's first editor.
"CNN senior political analyst David Gergen defended Mitt Romney this week against the Obama campaign's charges that the presumptive Republican nominee hasn't been honest about his tenure at Bain Capital — a private-equity firm the former presidential adviser-turned-TV pundit knows something about," Michael Calderone reported Wednesday for Huffington Post. "On Monday, Gergen acknowledged having a 'past relationship with the top partners at Bain that is both personal and financial' — a disclosure that the Daily Beast's Andrew Sullivan suggested is 'what's wrong with the press corps' and raised questions about Gergen's role in analyzing Romney's experience at the firm."
"The final stories have been covered at FM News 101.9 (WEMP-FM, New York) and FM News 101.1 (WIQI-FM, Chicago)," RadioInk reported Tuesday. "Both stations have thrown in the news towel and opted for music. It's Alternative in New York and Adult Hits in Chicago."
"Mali's private press, radio and television carried out a one-day strike on Tuesday to protest at attacks on journalists critical of soldiers behind a coup in March and who still hold sway in the capital of the West African state," Reuters reported.
"The Committee to Protect Journalists welcomes the release of two Libyan television journalists who were kidnapped on July 7 after covering the country's first elections in decades," the press freedom group said Tuesday. "Abdelqadir Fassouk, a reporter and cameraman for the private Misurata-based Tobacts TV station, and Yusuf Badi, a cameraman for the same station, were released on Monday, according to news reports. The journalists were headed back to the station after covering the country's historic parliamentary elections from the city of Mizdah when they were kidnapped near the city of Bani Walid, news reports said."
"The Committee to Protect Journalists is deeply concerned by the closure of at least 11 Ecuadoran broadcasters since May," the group wrote Tuesday to the nation's director of telecommunications. Our review of the closures . . . found that in some instances government regulators did not follow the due process guarantees specified by law. CPJ's review also found that more than half of the stations that were closed had been critical of the government."
Follow Richard Prince on Twitter.

Facebook users: "Like" "Richard Prince's Journal-isms" on Facebook.
Journal-isms is published on the site of the Maynard Institute for Journalism Education (www.mije.org). Reprinted on The Root by permission.