For many actors, an Oscar nomination or win serves as validation in the competitive entertainment industry. It theoretically opens doors and leads to more opportunities, which is one reason minorities—instead of seeking accolades elsewhere—are seemingly determined to force the Academy of Motion Picture Arts and Sciences to acknowledge the achievements of brown people.
"I would like to walk away and say it doesn't matter, but it does," said Selma actor David Oyelowo. "That acknowledgment changes the trajectory of your life, your career and the culture of the world we live in."
History, however, has proved that Oscar wins don't necessarily translate into stellar careers for black actors and actresses who receive them. Louis Gossett Jr., Whoopi Goldberg and Cuba Gooding Jr. are just a few whose wins didn't catapult their careers.
That's because an Oscar win can only get you so far, according to film critic and founder of the Black Reel Awards Tim Gordon.
"An Oscar doesn't make you more talented. It just says for one year you were really, really good and you become part of this exclusive group," Gordon told The Root. "Having an Oscar doesn't make you a better actor."
G/O Media may get a commission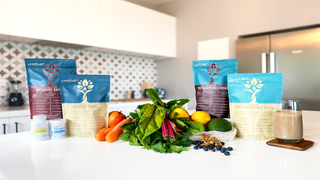 Lack of an Oscar doesn't necessarily exclude you from securing great roles, either. Just ask Samuel L. Jackson. The win is about "the prestige. It's not about it helping your career," said Gordon.
So if an Academy Award doesn't automatically result in more powerful roles and fatter checks, what's the point? Why are actors of color practically demanding a seat at a table where they won't necessarily be fed?
"It's not just the performance that you do. It's the entire season, the long dance," explained Gordon. "Once you get nominated for an Oscar, you go on this six-week whirlwind. You're always in the room with directors and screenwriters, and people start to bond from this experience and other opportunities come around. It's about the process as well."
It's that networking that minority actors miss out on when they're not even in the running for the win.
Gordon, however, doesn't solely blame racism for the academy's perpetual exclusion of minorities. He admits that he has a backlog of films to watch and review, and he can empathize with academy officials who likely haven't had a chance to watch every movie that comes their way, either.
They're inundated with submissions months leading up to the awards, and some films might just fall through the cracks. That's not to excuse the oversights. That's just more reason the process needs to be overhauled, as the academy's president, Cheryl Boone Isaacs, has again supported.
"In the coming days and weeks we will conduct a review of our membership recruitment in order to bring about much-needed diversity in our 2016 class and beyond," said Isaacs.
However, that still doesn't guarantee that minority actors will get representation equal to that of their white peers. Gordon said that only talent and stellar performances can do that.
"Denzel [Washington] won for Glory and hasn't looked back since, but Washington had talent before the Oscar," said Gordon, who also lists Jamie Foxx, Halle Berry and Jennifer Hudson as black celebrities who have benefited from their Academy Award wins. "That list is really tiny."
So, while Oyelowo and Jada Pinkett Smith—who publicly announced her plan to boycott the awards show, seemingly in response to the lack of a nomination for her husband Will Smith's performance in Concussion—seem to believe that the award helps advance careers, that's not necessarily so.
That doesn't keep actors and actresses from coveting the prize, though.
"Oscars is the oldest and grandest award that exists in film," said Gordon, and that's unlikely to change anytime soon, even though the academy's failure to recognize diversity may one day expose the organization's shortcomings.
"If you peek behind the curtain, it's just another awards show that's given by people in a self-masturbatory exercise—people awarding their buddies and people they work with in the industry," Gordon said.
As for the boycott that many—including Spike Lee, Don Cheadle, Snoop Dogg and the Rev. Al Sharpton—have encouraged, it's not expected to change a lot.
"Because of all this backlash, there will be some performances nominated that aren't really worthy," Gordon said. "That's the academy's way of saying, 'Shut up. Here you go.'"
If black moviegoers really want to change the landscape, Gordon said, the boycott would have to be international, including minority-group members from Europe and elsewhere. Others have encouraged a boycott at the box office.
"If black people stop watching [the Academy Awards], their ratings are going to stay the same," he said. "Nobody cares if Pookie and them ain't watching the Oscars this year."