Updated Monday, Jan. 18, 2016: Jada Pinkett Smith posted a Facebook video on this Martin Luther King Jr. Day that shares her thoughts on how to address the Academy Awards' snub of people of color. Smith says that black people need to recognize the power and influence they have. Out of self-respect, African Americans do not need to chase the recognition of others. The academy has a right to honor whomever it chooses, she adds. But it may be time to "pull back our resources."
Earlier:
In a sequel to last year's Oscars, the Academy of Motion Picture Arts and Sciences nominated an all-white cast in 2016. Actress Jada Pinkett Smith has joined a growing chorus of protest.
On Saturday, Smith posted this message on Facebook: "At the Oscars … people of color are always welcomed to give out awards … even entertain, but we are rarely recognized for our artistic accomplishments. Should people of color refrain from participating all together?"
She added: "People can only treat us in the way in which we allow. With much respect in the midst of deep disappointment, J."
G/O Media may get a commission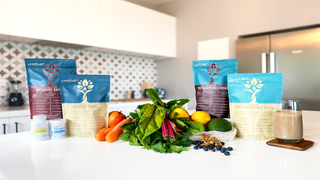 The committee overlooked well-reviewed performances by actors Will Smith, Idris Elba and Samuel L. Jackson, as well as top-grossing films Creed and Straight Outta Compton. The hashtag #OscarsSTILLSoWhite chronicles the widespread outrage.
There was a similar outcry year. Many felt that, at a minimum, David Oyelowo should have received a nomination for his powerful portrayal of the Rev. Martin Luther King Jr. in Selma.
What's behind this snub? For an industry that prides itself on being progressive, many are puzzled by its diversity problems. And financially, it would make business sense to be more inclusive.
As the Washington Post points out, "The industry is ignoring a gold mine." The average black, Hispanic and Asian moviegoer is purchasing an increasing share of movie tickets, compared with white moviegoers.