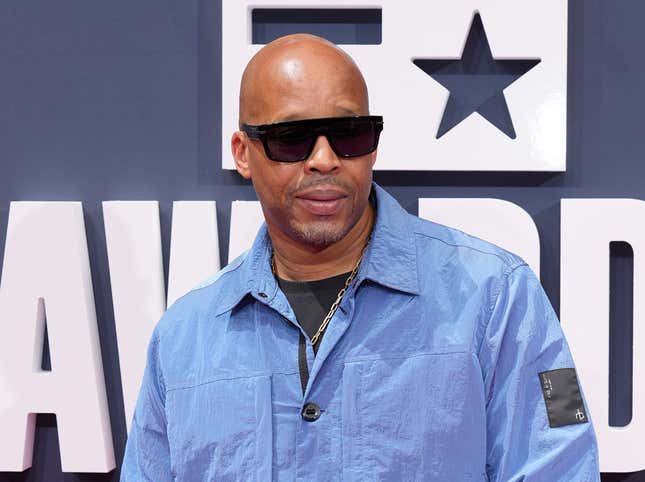 Recently, there's been a lot of new information revealed about Tupac Shakur's death. The Las Vegas Metropolitan Police searched the home of the uncle of the rap legend's presumed killer, and new footage of the "California Love" artist moments before he was shot was unearthed. Now, west coast rap OG Warren G has revealed how he kept Snoop Dogg from being a victim of the tragic shooting.

My Hip-Hop Story: Jeezy Recalls Pioneering Southern Rap, 2Pac, & His Favorite Hip-Hop Videos
In an appearance on the Drink Champs podcast, the "Regulate" rapper explained that Snoop originally planned to attend the Mike Tyson fight in Vegas with Tupac and Suge Knight, but he convinced the rapper/entrepreneur to hang out with him and some friends.
"The cold shit about it is, I had called Snoop," Warren G said. "At that time, I was single…I had a house to myself. I was like, 'Shit, I'm a bachelor. What's up, Snoop? Come over! I'm here watching the fight, I'ma invite a gang of people over, we gonna barbecue.'"
"He was like, 'Fuck that shit, I'm going to Vegas with Tupac and them for the fight,'" he continued. "So I was like, 'Damn, nigga! You don't never kick it with me, shit.'"
The G-Funk Era artist went on to describe how Snoop surprised him by pulling up to his house in a white Rolls-Royce a few hours after they spoke. Everyone was having a great time barbecuing and watching the fight, until tragedy struck and the "Drop It Like it's Hot" rapper's phone began overflowing with calls. Once everyone found out Tupac had been shot, the party was over and Snoop Dogg went to Las Vegas to be with Pac.
"We could hear the shit, and then he started getting calls and they was telling him that Tupac got shot," Warren G said. "So I kicked everybody out and [Snoop] took off—that's when he went to Vegas to go see what was going on and go to the hospital."
The "This DJ" rapper reflected on how he encouraged Snoop to make a choice that ended up changing the course of his life.
"If I wouldn't have talked to him and got him to come over to my house, he probably would've been right there in the car with them and got shot as well," he said.
Look, Warren G may not be the only reason Snoop didn't go to Vegas that night, but he was probably one of multiple contributing factors to the Doggystyle artist staying in California. Whatever pushed him to make that fateful decision, I'm sure Snoop has had several "what if" moments about that night over the years.