Mamelena Diop, born Jeannette Salters, was a Detroit activist in the 1970s who eventually moved to Ghana as part of her exploration of her roots. The Detroit Free Press is reporting that she was killed in that West African country. Her body, along with that of her sister, Nzinga Janna, was found last week near their home. It is believed that the double killings may have been the result of an argument over land.
Diop, 75, who was active in black nationalist and feminist movements, helped lead the Detroit chapter of the National Black Feminist Organization, the Free Press notes. Her activism ultimately prompted her to uncover her West African heritage, and she eventually moved to Ghana and changed her name as part of a movement by Detroit residents who went about reclaiming their roots, according to the news site.
"I feel terrible about what happened," Greg Salters, her son, said. "It's a tragedy. Words can't even explain how I feel about my mom being taken away from her home, murdered and put in a shallow grave 300 feet from her home."
Salters, who is also from Detroit, believes that individuals who wanted the land that his mother legally obtained from the Ghanaian government murdered the two sisters.
"Some locals decided they wanted to take the land from them," he said. He said his mother took the issue to court and won. "I guess the locals decided they were going to take matters into their own hands," the son said. "And they decided to abduct and murder them."
G/O Media may get a commission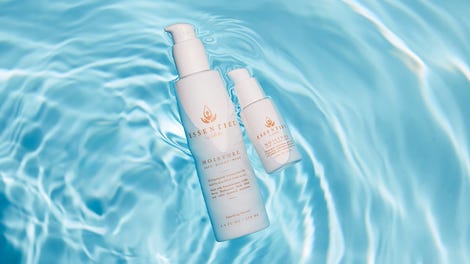 20% off
Essentiel by Adele
Two men have been arrested in connection with the deaths, the Free Press reports.
According to her son, Diop, who was a dual citizen of the U.S. and Ghana, frequently traveled back and forth between Detroit and Ghana. During her last visit to the U.S. two years ago, she was in Detroit to attend a relative's funeral.
Diop's daughter Cheryl Salters said, "She loved Africa. The people were nice."
Read more at the Detroit Free Press.