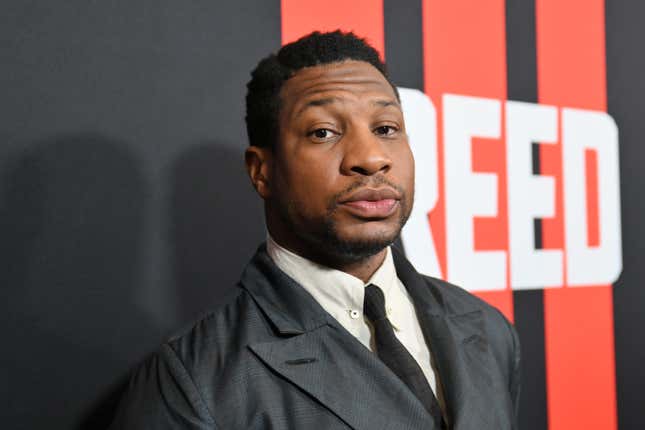 As Jonathan Majors continues to deal with career fallout from his arrest for assault and harassment, more details about the incident and the Manhattan D.A.'s investigation are emerging. Variety reports that "multiple alleged abuse victims of Majors have come forward following his March arrest and are cooperating with the Manhattan district attorney's office." If true, this would change the perception of the case, as Majors' lawyers have been adamant about his innocence from the moment he was arrested.
Devotion And Marvel Star, Jonathan Majors, Plays A Game Of My Favorite Things
According to TMZ, on Wednesday, the Creed III star's attorney, Priya Chaudhry, filed documents "informing the court the driver witnessed" the incident between the Marvel actor and his now ex-girlfriend. Majors is also saying that "the driver will testify he never struck the alleged victim 'in any way at any time, or even raised his voice.'" The actor and his lawyer added that "the driver saw her 'hitting, scratching, and attacking' Jonathan...and that Jonathan asked the driver to stop the car, so he could escape her attack...which he did."
Chaudhry also says the woman's claim that she suffered a broken finger is a "complete lie" because they have security video of her at a nightclub shortly after the alleged attack. In the documents, the lawyer also says body cam footage shows police "clearly coaching her to say that Mr. Majors grabbed her by the throat."
In a statement to CNN, Chaudhry also stated the following:
"Jonathan Majors is innocent and has not abused anyone. We have provided irrefutable evidence to the district attorney that the charges are false. We are confident that he will be fully exonerated."
Majors was arrested in Manhattan on March 25 on charges of assault and harassment, in what the NYPD called a "domestic dispute" with a 30-year-old woman. "The victim sustained minor injuries to her head and neck and was removed to an area hospital in stable condition" the police said in a statement at the time of the arrest.
The Lovecraft Country star is scheduled to return to court on May 8, but in the meantime, his career has suffered multiple setbacks. He was recently dropped by his management and PR team, and was also removed from "the movie adaptation of Walter Mosley's novel, The Man In My Basement starring opposite Willem Dafoe; a forthcoming Otis Redding biopic; and an MLB ad campaign for the Texas Rangers."
Like many domestic violence cases involving public figures, this is bound to get messier and more complicated before any resolution is reached.