Denver Broncos linebacker Brandon Marshall has said from the outset of his decision to take a knee during the national anthem to protest racial injustice that doing so was only part of his plan. In an Instagram message posted Wednesday morning, Marshall announced that he would be donating $300 for every tackle he makes to Denver community organizations to address "critical social issues."
"I plan to be involved with several other organizations that benefit the Denver community and others through the services, awareness and funds they provide for these critical social issues," he wrote in the post, which included a photo of Marshall with Denver Police Chief Robert White. "And I will donate 300 dollars for every tackle I make this season to those programs. You can track these contributions on social media through #TackleChange."
According to the Denver Post, Marshall was second on his team with 101 tackles, and if he keeps that pace this season, he would donate $30,600. Marshall didn't give specifics as to which organizations would receive money, but he noted that donating and meeting with the Denver police chief are all part of a larger plan.
"That's part of the end game, but that's only one part of it," he told the Denver Post. "I'm going to continue to think of different things and continue to come up with different solutions."
G/O Media may get a commission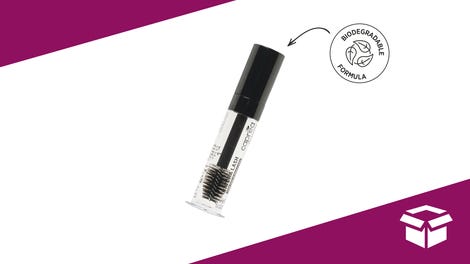 It's $8
20% Off Lash + Eyebrow Serum 2.0 - Caprea Beauty
On Tuesday, Marshall and White met for almost an hour and discussed ways in which the linebacker can work with the Denver Police Department. Marshall said he noted his concerns with police and said that he will be taking part in a shoot-and-don't-shoot simulator so that he can see firsthand what officers face in such scenarios.
Marshall told the Post regarding the meeting that he now has "a better understanding of what they go through and the different trials and tests that it [takes] to be a police officer. And he kind of got my side of it, as well, so I think it was a good meeting.
"I'll definitely go in the simulator," he continued. "I'll probably do a ride-along, as well, but I'm going to take my teammates with me and we're going to do the simulator."
Read more at the Denver Post.