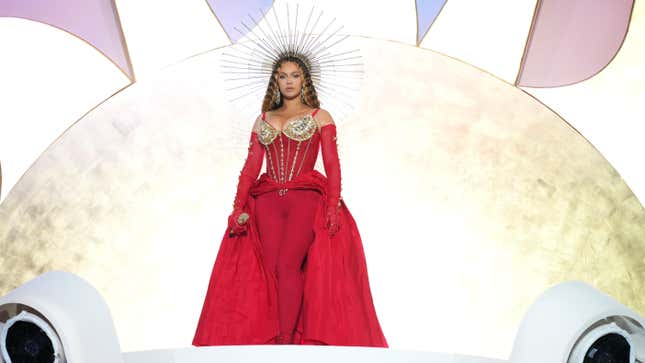 Mm, mm, mm. Ticketmaster, Ticketmaster, Ticketmaster.
You knew this day would come!
What day? The day that Beyoncé would reveal the official tour dates for her highly anticipated 2023 Renaissance World Tour. And with that revelation, came eager fans who are hoping to secure tickets to arguably the most coveted concert of the year.
So what does that mean for you, dear Ticketmaster? It means you have one job and job only: DO NOT, I REPEAT, DO NOT MESS UP AND/OR MISHANDLE THESE RENAISSANCE TICKETS OR ELSE THERE WILL BE HELL TO PAY. Beyoncé is not Taylor Swift. You're dealing with a real deal, "Alien Superstar," here. There is no "Lavender Haze" for you to get lost and confused in. We need you to be on point, shard, succinct, and ready for action.
And I'm not saying that because I'm some big, bad person with massive reach and influence. I'm saying that because I've seen the wrath of the Beyhive on the internet on numerous occasions over the years and I'd hate to see you as the subject of its stings.
I'd also hate to see you raked over the coals once again by the Senate Judiciary Committee, especially seeing as how y'all aren't exactly on good terms and are under the microscope, thanks to the whole Taylor Swift ticket fiasco.
I mean the committee quite literally told y'all they're watching. And so are the rest of us! Luckily for you, Bey's U.S. dates aren't set to start until July so you've got a few months to get your shit together, excuse my French.