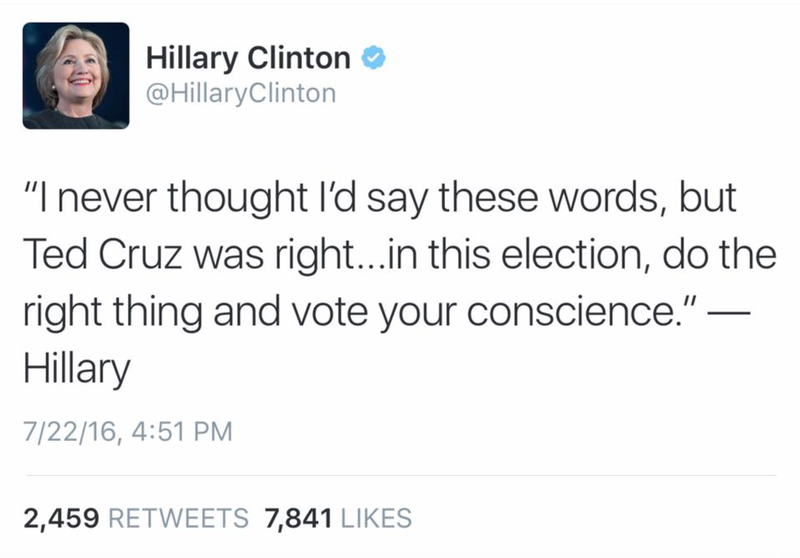 The contours of the 2016 presidential title match—Hillary Rodham Clinton in the blue corner and Donald J. Trump in the orange corner—have been shaped by the politics of fear, the presence of privilege, and the unbinding of race and class as black voters work through the fractures exposed by the looming exit of President Barack Obama.
And as the sharp blows continue to land, the shaming of progressives who aren't betting on either of the two candidates has become par for the course.
Even though Gary Johnson and the Libertarian Party are more likely to have an impact on the general election as Trump stumbles through the news like an overaged, angry toddler, there has been a lot of uninformed chatter about the so-called sudden emergence of the Green Party this presidential cycle. Let the liquor tell it, the Greens' entire existence is a reactionary and opportunistic response to Bernie Sanders' popularity and Clinton's lack thereof.
Of course, Sanders' valiant push to the left broadened the political landscape for younger voters, but the Green Party is not the new kid on the block. Ralph Nader and Winona LaDuke ran in 1996 and 2000. There was the under-the-radar campaign of David Cobb and Pat LaMarche in 2004. Cynthia McKinney and Rosa Clemente (the first all-black-woman ticket in U.S. politics) ran in 2008. Dr. Jill Stein and Cheri Honkala ran in 2012; and now Stein and human rights activist Ajamu Baraka are running in 2016.
Still, for some who straddle the center of the political party line, the surging and uncomfortable popularity of the Green Party this year presents a problem. With Stein cast as a fame-seeking spoiler by many Third Way Democrats, her platform has been labeled too radical and her presence too risky in a year when a Republican president will usher in the end of the world as we know it. And in a white supremacist capitalist nation like the United States, an agenda that includes a Green New Deal, reparations for descendants of enslaved Africans, an end to mass incarceration and poverty, and a moral and financial divestment from Israel as long as it continues to violate the human rights and dignity of the Palestinian people would seem over the top.
Of course it would.
Despite the "Everybody hates Hillary" (because she's a woman) contingent, this is bigger than her and Trump; it always has been. This is much bigger than Sanders, which makes the asinine assumption that all of his supporters will pivot with him into the Clinton camp—as he always said he would do—so ridiculous. With any organization, political or otherwise, privileged white people will suck the air out of the room and then ask you why you can't breathe. This is why black and brown voters disillusioned with our so-called democracy are not looking for, running to or campaigning on behalf of any white saviors, regardless of party. They are running toward freedom and away from a political duopoly that refuses to make space for legitimate left critique. And they are searching for concrete ways to include marginalized communities of color that are left behind when that happens.
It is clear that proximity to power and privilege feels like liberation, or at least advancement, for some black people. So, unlike some of my friends and associates on the left, I do not think that centrists of color need convincing that the system as is will never be just or equitable. They know that it will not. I do not believe that they lack political imagination; rather, they exist exactly where they want to be: in the number and at the table.
It doesn't matter to many of them that that table is in a burning house.
This is not some test of radical will but one of rational thought. This is not simply a matter of conscience but a matter of common sense. These are the same black centrists who mock those on the left but love to talk about the risks—sometimes fatal, always difficult—that our ancestors took to get us this far, and not just by faith.
We are in a political age where centrist black voters will quote Angela Davis, rock Assata Shakur T-shirts, post Martin Luther King Jr. memes about "lukewarm liberals" and protest like Malcolm, then derisively tell those on the left that now is not the time for revolution because we have to "strategize." We have centrist black feminists quoting Anna Julia Cooper—"Only the BLACK WOMAN can say when and where I enter, in the quiet, undisputed dignity of my womanhood"—who are proudly following a white woman through 1600 Pennsylvania Avenue because they believe she's the best chance we have at equality. Equity be damned.
This is a huge reason why I spend less and less time explaining myself or, to paraphrase both Toni Morrison and James Baldwin, explaining my reason for being—in this space, in this way, standing in the fire this time. Because nuanced conversations about when and where black people should enter have been poisoned by a dishonest, "pragmatic" liberalism that deprioritizes the protection of and investment in black people under its big tent.
Despite the many systemic, consistent and oftentimes violent ways we have seen this play out in communities of color, those on the left have been accused of placing the country in danger because some people confuse a deeply considered refusal to buy in with a reckless plan to sit out. They have been told that they are ignorant, selfish, politically immature. They have been told that they are fools to vote on principle and are cautioned against allowing the "perfect to be the enemy of the good"—the most disingenuous and dangerous cliché to emerge from this election cycle. They have been treated with a galling lack of respect and condescension simply for loving black people enough not to settle for just enough.
This is where we've entered.
But there has to be space to take a strong stance against charter schools that push out our most marginalized children onto the streets and into prisons. There has to be space to take a strong stance against Wall Street and the influence of its social-impact bonds over our children's education, especially in places like Chicago, where Mayor Rahm Emanuel has shuttered public schools. There has to be space to take a strong stance against mass incarceration, mass criminalization, subpar health care and reproductive imprisonment of women of color in Southern states, those places that Democratic candidates swing through during the primaries to kiss black babies and attend black churches and then promptly hand over to the GOP during the general election to focus on swing states, their empty amens joined by their empty promises.
There has to be space to say that we're "sick and tired of being sick and tired" because if the GOP is an eviction notice, then the Democratic Party has proved to be an unscrupulous payday loan. That loan may be better for disenfranchised and at-risk communities on an immediate level, but the rising interest rates we pay too often leave us swimming in moral and political debt. And the eviction notice continues to hang over our heads. The entire time, lukewarm liberals continue to place the onus on the most marginalized, criminalized, vilified and systemically ignored to save a racist country that hates them by voting the "lesser of two evils" into office over and over again.
This is what happens when centrists point to Donald Trump in terror and turn their backs on the domestic terrorism that has occurred in black and brown communities under a black Democratic president; a female, Democratic secretary of state; and a black Democratic attorney general. We cannot have a conversation about American empire, structural racism and political theater without reckoning with the fact that black people have been affected by, have labored under, have survived through and have sometimes perpetuated all three. And as long as these conditions persist, as long as there is a right and a center, there will be a left.
That's just the math.
I understand why some people, such as former Sanders surrogate and former Ohio state Sen. Nina Turner, work tirelessly to reform the Democratic Party. In the tradition of Harry Belafonte, she is "looking through the ravages … to see if there is really anything worth salvaging."
I understand why my sister Asha Bandele is keeping her gaze firmly trained on the judicial branch, making it plain in a way that only she can: "I'm voting this cycle for Hillary Clinton because I believe in harm reduction. But does that mean I'm with her? No. I am with who I've been with for all of my adult life: The Movement for Black Lives."
I understand why the great Rev. Osagyefo Uhuru Sekou told me, "[Participating in the two-party system] is like marching: Ain't nothing changed with it, and ain't nothing going to change without it … like prayer, without works it's dead. It's harm reduction, that's all. We're just trying to give the democracy a clean needle."
I not only understand this view, I also respect and love some of the people who hold it and the tireless work they do and sacrifices they make for our liberation. Still, conversations about harm reduction must be had in tandem with conversations about harm prevention. And I'm thinking here again about my Mississippi ancestor Fannie Lou Hamer, who said:

People have said year after year, "Those people in Mississippi can't think." But after we would work 10 and 11 hours a day for three lousy dollars and couldn't sleep, we couldn't do anything else but think. And we have been thinking a long time. And we are tired of what's going on. And we want to see now … is democracy real?
So this is what I've been thinking for a mighty long time.
If democracy is real, we wouldn't live in a country where political reimagination is discouraged and mocked. If democracy is real, we wouldn't live in a country where black, brown and Indigenous people have to show their freedom papers to avoid being shot. If democracy is real, we wouldn't live in country where black and brown bodies have price tags on them before they are gift-wrapped and shipped to for-profit prisons. If democracy is real, we wouldn't live in a country where politicians capitalize on our deaths instead of valuing our lives. If democracy is real, black people would not live in a country that denies our rights and suppresses our voices, then congratulates itself for not destroying us—this time.
I see a future where I don't have to worry about my sons being gunned down by police because they fit the description. A future where our children are receiving a competitive education and livable wage—yes, even in Southern states. A future where my father, if he had lived, would not have had to go weeks without medication that he could not afford. A future where lead poisoning and poisoned water aren't killing those of us whom food deserts haven't yet buried alive. A future where black women and femmes, cisgender and transgender, aren't targeted and murdered for being in their own skin. A future where the blood of innocent children in countries we ruthlessly invade is not on my hands, and the blood of our children is not on the ground.
Can't you see it? Can't you feel it? Can't you taste it?
Freedom.
If democracy is real, demanding equity right now—not now, but right now—after generations of "first steps" should not be considered a "radical" inconvenience but a necessary reality. And if our political strategy continues to be slow-dancing with the devils we know and thanking them for the privilege, it will take us (another) several hundred years to get out.