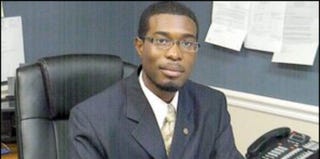 Chris Wright, the young, charismatic mayor of Dawson, Ga., was shot last night in what news channel Fox 31 is calling a robbery attempt outside his home Friday morning. 
Wright was transported to the hospital, where Jessae Goshae, a friend of Wright's, told the news station that the 23-year-old mayor had been shot multiple times in the leg but was in stable condition and awaiting surgery. 
Wright become one of the youngest mayors in the state of Georgia by besting long-standing Dawson Mayor Robert Albritten in the 2012 November election, Newsone reports.