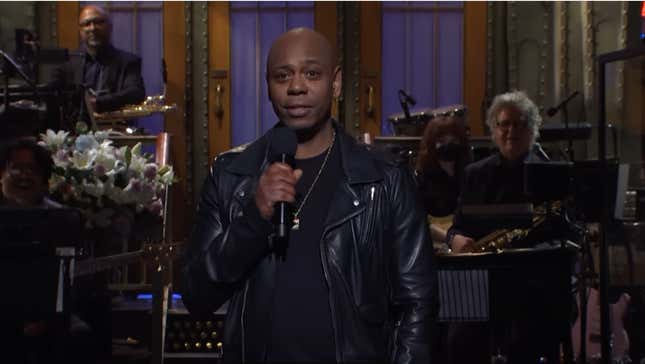 Updated as of 11/18/2022 at 1:20 p.m.ET: In the days following comedian Dave Chappelle's recent stint as host on Saturday Night Live last weekend, several folks have responded to the comments made in his opening monologue.
Get Ready To Laugh! Comedian Joyelle Nicole Johnson Plays That's So Random
Though his words provoked the CEO of the Anti-Defamation League to give his stamp of disapproval, two fellow comedians have also spoken out in response to Chappelle: notably Jon Stewart and Jerry Seinfeld—who are both Jewish.
Per Complex, Stewart shared his opinion on the matter during an appearance on the Late Show With Stephen Colbert this week. After explaining how he received loads of texts asking about his opinions on Chappelle's bit, Stewart explained:
"'He normalized antisemitism with the monologue.' I don't know if you've been on comment sections on most news articles, but it's pretty normal. It's incredibly normal. But the one thing I will say is I don't believe that censorship and penalties are the way to end antisemitism or to gain understanding. I don't believe in that. It's the wrong way for us to approach it."
G/O Media may get a commission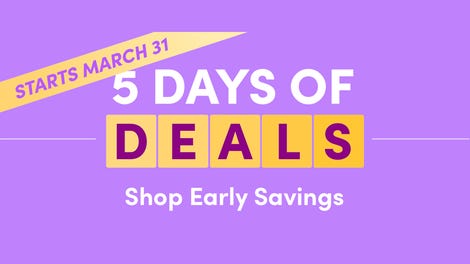 Sale sale sale
Early Savings - Wayfair's Five Days of Deals
He later added, "I'm called antisemitic because I'm against Israel's treatment of Palestinians. I'm called other things from other people based on other opinions that I have, but those shut down debate…Whether it be comedy or discussion or anything else, if we don't have the wherewithal to meet each other with what's reality then how do we move forward? If we all just shut it down, then we retreat to our little corners of misinformation and it metastasizes. The whole point of all this is to not let it metastasize and to get it out in the air and talk about it."
Additionally, Jerry Seinfeld also gave his two cents during an interview with The Hollywood Reporter, where he expressed that while he did find Chappelle's comedy "well-executed," the subject matter of the monologue still warrants a conversation.
"It provokes a conversation which hopefully is productive," Seinfeld said.
See the original story below:
Dave Chappelle was the man of the moment during his third stint hosting NBC's Saturday Night Live over the weekend.
In true comedian fashion, his lengthy opening monologue (clocking in at just about 15 minutes) centered around the latest main characters in the news cycle over the last several weeks, namely: Kanye West, Kyrie Irving, Donald Trump and Herschel Walker.
Before he began, he prefaced his speech by reading "a brief" prepared statement: "I denounce anti-Semitism in all its forms. And I stand with all my friends in the Jewish community." He then quipped, "And that, Kanye, is how you buy yourself some time."
What transpired next were 14 minutes of seemingly contemplative dialogue inlaid with various jokes that were undoubtedly met with laughter from the audience and attempted to make light of both West's and Irving's anti-Semitic rhetoric and/or actions and the implications stemming from it all, the "honest liar" allure of Trump, and the "observably stupid" nature of Walker (the latter of which, I won't lie, made me laugh more than I anticipated.)
"It shouldn't be this scary to talk about anything. It's making my job incredibly difficult, to be honest with you. I'm getting sick of talking to a crowd like this. I love you to death and I thank you for the support. And I hope they don't take anything away from me...whoever they are," Chappelle said in closing.

However, despite how warm of a reception he may have received from Studio 8H, the comedian's comments were met with disdain from Jonathan Greenblatt, CEO of the Anti-Defamation league.
"We shouldn't expect @DaveChappelle to serve as society's moral compass, but disturbing to see @nbcsnl not just normalize but popularize #antisemitism. Why are Jewish sensitivities denied or diminished at almost every turn? Why does our trauma trigger applause?" Greenblatt wrote.
Chappelle has yet to respond.