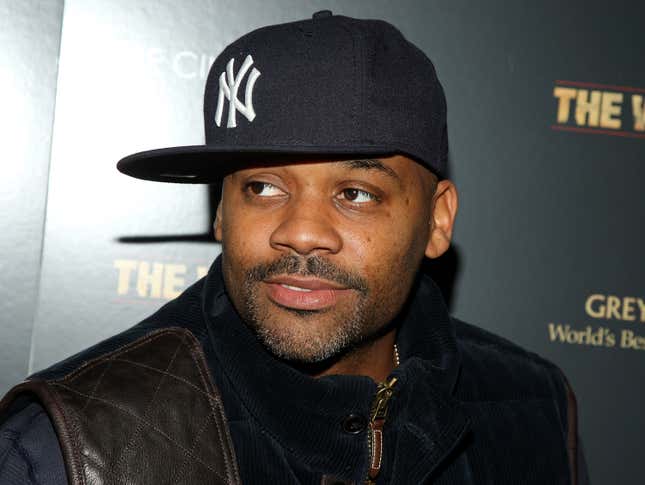 Roc-A-Fella Records co-founder Dame Dash has been pummeled with lawsuit after lawsuit throughout the years, but his latest might be the most shocking yet.
Small Town Horror Story: The Vietnam Veteran Who Refused To Leave A Man Behind
TheWrap reports that the 48-year-old mogul has been accused of sexual assault in a $50 million lawsuit that was filed in U.S. District Court on Thursday:
In the complaint obtained by TheWrap, Monique Bunn, a photographer known for her work shooting hip-hop artists, says that Dash hired her in April to do a photo shoot for his fashion company, Poppington, in association with his Damon Dash Studios.

On April 18, after the first day of shooting, Bunn says she went back to the shared residence of Dash and his partner Raquel Horn. "Upon arriving at the Dash residence, Bunn was informed that she was staying in Dash's daughter's room," according to the filing.

Later that night, Bunn says she was woken up by Dash, who had "placed his hand on Bunn's breasts" and other areas of her body.
"While Bunn was sleeping, Dash approached Bunn and placed his hand on Bunn's breasts and placed hands/fingers on Bunn's buttocks. Dash did not have the permission or consent to touch Bunn's sexual organs," the lawsuit states. "Dash was wearing a robe and had no underwear on. Dash had been drinking alcohol and smoking marijuana all day."

Dash is also accused of attempting to keep Bunn silent about the assault by falsely claiming that he had secured a deal with WE-TV to produce a docuseries focusing on her life.

Named in the complaint are Dash and Horn, in addition to his companies Poppington LLC and Damon Dash Studios. Each is accused of theft by conversion and negligent emotional distress.

Reps for Dash have yet to respond to requests for comment on this matter, but Christopher Brown, Bunn's attorney, provided the following statement to TheWrap: "Ms. Bunn looks forward to having a jury decide the litigation."