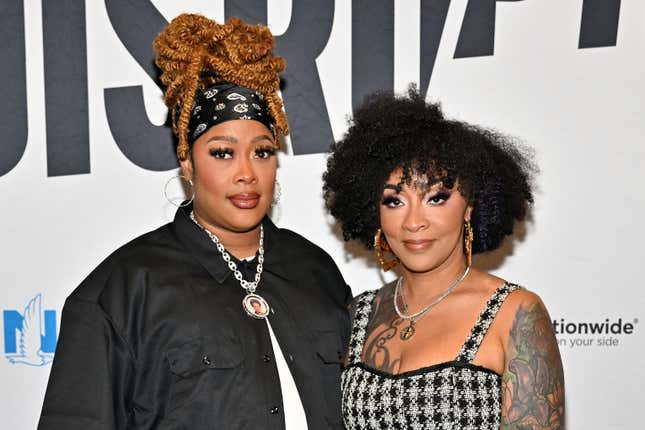 Congratulations are in order for Da Brat and wife Jessica Dupart-Harris as it's just been revealed that they've welcomed a new bundle of joy into their family!
According to People, Brat and Judy welcomed their new baby boy on Thursday, July 6 in Atlanta at 8:30p.m. ET. The baby weighed in at 7lbs, 8oz and measuring 20in long.
"I can't BELIEVE he came out of me! Feels like a dream. He's PERFECT in every way," Brat told PEOPLE in an exclusive statement, sharing the first photos if her child. Explaining how she feels in the aftermath, Brat shared that she's "very appreciative for such a blessing of our bundle of joy. This journey has been more amazing than we could've ever imagined."
As for the little bundle of joy's name? "His name had been True Legend Harris-Dupart but now that we've met him we are tempted to name him PERFECT," explained Dupart.
As previously reported by The Root, Da Brat and Harris-Dupart announced back in February they conceived a child via IVF, something the Funkadafied rapper didn't think was possible at first.
"I never thought I was going to have kids," she told PEOPLE at the time. "I just thought it wasn't in the cards for me. I've had a great career, a full life. I felt like, because I didn't get pregnant earlier on, then it just wasn't going to happen for me."
But thanks to IVF, treatment and a supportive community, Brat and Jessica have now added a beautiful new addition to their blended family. We here at The Root wish them congratulations and a beautiful start to their new journey.