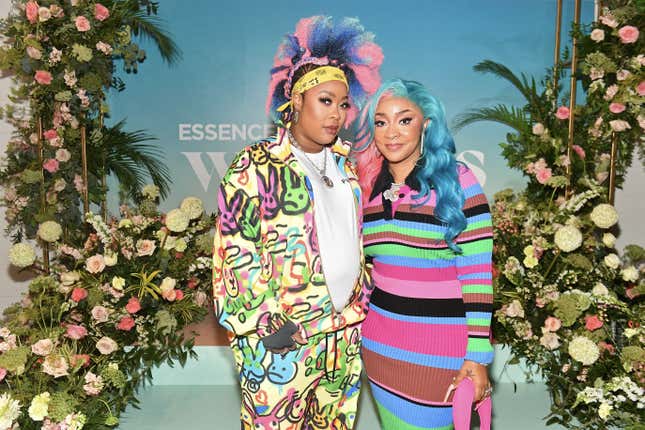 Da Brat and her wife Jesseca "Judy" Harris-Dupart are taking to Instagram to open up about their journey to fertility.

In recognition of National Infertility Awareness Week, which runs from April 23 - April 29 this year, the couple plans to host an IG live April 28 IG Live on the Hope Fertility page with their fertility doctor, Dr. Obehi Asemota, to tell their story.
Da Brat and Harris-Dupart announced in February they had conceived a child via IVF, something the Funkadafied rapper never thought possible.
"I never thought I was going to have kids," she told PEOPLE in a February 21 interview. "I just thought it wasn't in the cards for me. I've had a great career, a full life. I felt like, because I didn't get pregnant earlier on, then it just wasn't going to happen for me."
While the the Chicago-born rapper, who is 48, is excited about her first pregnancy, the road to fertility wasn't easy. She had to undergo surgery to remove fibroids and polyps before her embryo transfer procedure. She also suffered a heartbreaking miscarriage earlier in the treatment process.
"I had never been so excited about something that I didn't even know I wanted," Da Brat told PEOPLE. "I fell in love with the idea and then it was all snatched away from me."
Along with sharing their personal story, Da Brat and Harris-Dupart plan to use the IG Live session to cover topics including treatment options for LGBTQ individuals, moving on after miscarriage, and IVF and pregnancy after age 40. The couple will also announce the details of a $10,000 grant towards IVF treatment.
According to Forbes, a single IVF treatment cycle can cost anywhere between $15,000 and $30,000. And considering the fact many patients must undergo several rounds of treatment before conceiving, the process can get pretty expensive.