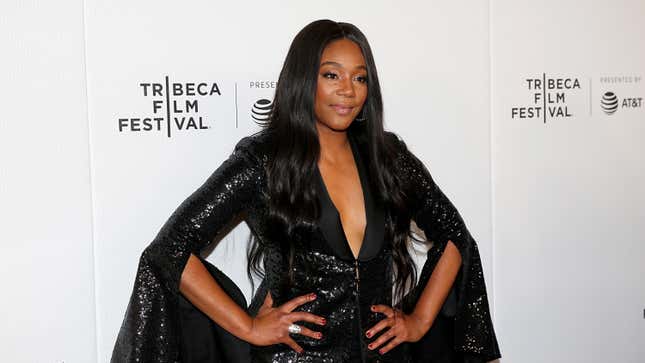 It looks like the ongoing legal proceedings between Tiffany Haddish and her ex-husband William Stewart are moving forward.

My Hip-Hop Story: Cedric The Entertainer On Jay-Z and His Indisputable Role In Shaping The Genre's Culture
As a refresher, a chapter in Haddish's bestselling memoir The Last Black Unicorn (titled, "The Ex-Husband"), detailed accounts where she claimed her ex abused her in various ways, including choking, kidnapping and stalking and further hinted his abuse was the cause of her miscarriage. In 2018, Stewart filed a suit against Haddish and her book publisher, Simon & Schuster for defamation, libel, and slander, claims of which Haddish has denied.
Per court documents obtained by the Blast, the ongoing case now has a trial date: April 20, 2020.
Says the Blast:
He later filed court docs that revealed his lawyer sent several letters to Haddish and S&S in an effort to reach a settlement prior to filing his lawsuit. He claims the comedian responded cryptically, saying, "Be patient your blessings are coming" and "Start to think positive so positive things can come your way. Because your blessings are waiting on you."

In the filings, his lawyers even claimed Stewart would be able to demonstrate "Ms. Haddish regularly requested Mr. Stewart to become more aggressive with her during sex, including, among other things, to choke her as a part of their sexual intercourse."

Stewart also claims Haddish gave an interview with comedian Dom Irrera in 2012 where she unequivocally says Stewart never beat her. He claims Haddish made a joke that "he never beat me up, he just choked me a little bit" and that choking was often a punchline in her comedy.
Stewart is seeking approximately $1 million in damages.