Updated 1/28/2023 at 8:00 a.m. ET  
At this point, I think we all need to start rummaging through our closets for missing classified documents.
First, Donald Trump absconded with government secrets to Mar-A-Lago. Then classified documents turned up next to President Joe Biden's corvette. And, now it turns out that former-Vice President Mike Pence was storing classified documents in his Indiana home.
It seems like the National Archives and Records Administration, which manages these classified documents, is also getting tired of these "surprise" discoveries.
On Thursday, the National Archives requested that all former presidents and vice presidents search their belongings to see if they have any classified documents stowed away.
Presidents and vice presidents are supposed to turn over all of their records, including the classified ones, to the National Archives once they leave office. But obviously, some of these records have been slipping through the cracks and into people's homes and offices.
G/O Media may get a commission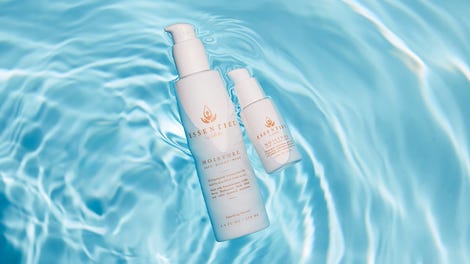 20% off
Essentiel by Adele
We'll have to wait and see if this request turns up any more missing documents. But so far, one name that hasn't come up much in the conversation about misplaced records is former-President Barack Obama's.
The documents discovered at Biden's home and private office were mostly from his time working in the Obama administration. But so far, no one serious has even remotely hinted that the former Commander-in-Chief has done anything wrong.

However, now that we have a special counsel investigation underway into actions that took place under Obama's leadership, it's worth questioning if he might get tangled up in all of this mess.
The scope of the Special Counsel Richard Hur's investigation is pretty broad. At a press conference, Attorney General Merrick Garland said that Hur had the authority to "investigate whether any person or entity violated the law in connection with [the document] matter."
It's unclear whether or not the special counsel investigators will end up speaking to Obama about whether he was aware that classified documents were being taken outside of the White House.
One thing to note is that Presidents do have the authority to declassify documents. Just not in the way Donald Trump has been suggesting.
According to NYU's Brennan Center for Justice, "declassification is a two-step process." First, the intel has to be flagged as something that no longer requires special protection. Second, that decision has to be "communicated" to the proper channels.
"One thing the president cannot do, though, is declassify information 'by thinking about it' — i.e., without communicating that decision to anyone else," writes the Brennan Center.
Those aren't the only rules around declassifying information, but in the Trump scenario they're pretty applicable. Trump can't just take 300 or so documents from the White House and later say they're declassified—that's just not how it works.
A President is also supposed to have a compelling reason for declassification. And, according to the Brennan Center, wanting to work from home doesn't count.
Now, if you've been following this mess a little too closely, you might be wondering about the documents sent to President Obama's Presidential Library.
Tens of thousands of Obama administration documents were sent to Chicago at the end of his term. But those aren't just hanging out in his private library.
The documents are all under the custody of the National Archives, which handles federal records.
All this to say, as far as we know so far, everything Obama did with the documents for his Presidential Library was totally above board.
It's quite possible that Republicans will start trying to drag Obama into the Biden drama (that's politics), but for now, there's not a lot to stand on.