The corruption trial for former Los Angeles County Sheriff Lee Baca ended in a mistrial Thursday after jurors failed to reach a verdict on charges that he obstructed an FBI investigation into allegations that deputies abused jail inmates.
The jurors, who have been dismissed after deliberating since Monday afternoon, said they were split 11-1 in favor of an acquittal, the Los Angeles Times reports.
Baca, 74, ran the nation's largest sheriff's department for more than 15 years. He faced conspiracy and obstruction of justice charges that could have landed him several years in prison. As the Times notes, the mistrial offers at least a temporary reprieve for Baca, who is in the early stages of Alzheimer's disease.
Baca is also accused of making false statements to federal investigators about his involvement in the alleged plan to interfere with the jail investigation, but that allegation will be argued in a separate trial.
According to the Times, prosecutors alleged that Baca resented the FBI's efforts to investigate his jails. In television interviews, he said he believed that sheriff's officials should "police ourselves." The U.S. Attorney's Office has gotten convictions in the obstruction case against nine former sheriff's officials, including Baca's second-in-command, and several other deputies have been convicted of civil rights violations in connection with the abuse allegations.
G/O Media may get a commission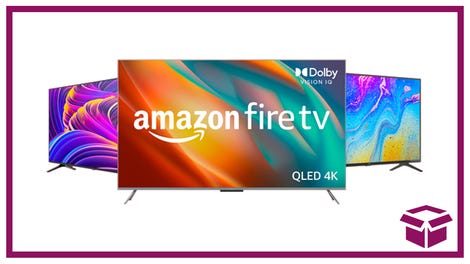 Ooh. stunning.
New Amazon Fire TVs
Assistant U.S. Attorney Brandon Fox said in closing arguments this week that Baca turned a blind eye and only "gave lip service" to repeated warnings about violence and corruption in his jails. Fox contended that Baca became enraged in the summer of 2011 when he learned that federal authorities had launched a secret inquiry by bribing a deputy in an undercover sting to smuggle a cellphone into Men's Central Jail.
Fox said Baca's mindset was to "forget about the abused inmates, forget about the dirty deputies. Mr. Baca wanted to ensure that no outside law-enforcement agency was going to police his jails." Fox argued that Baca was at the center of the conspiracy carried out by his subordinates to hide an inmate working for the FBI, manipulate potential witnesses and intimidate a federal agent by threatening her with arrest.
Attorneys for Baca maintained that while he was upset with federal officials for keeping him in the dark about their operations, he never intended to impede their investigation. According to the defense, it was Undersheriff Paul Tanaka who directed rank-and-file deputies to take steps to foil the FBI probe, and Baca had no idea what was going on.
Unlike Tanaka, Baca chose not to take the stand and testify in his own defense. In Tanaka's own obstruction trial earlier this year, he laid the blame squarely at Baca's feet. Jurors convicted Tanaka after deliberating for less than two hours, and he was sentenced to five years in prison for his role in the obstruction plot.
Earlier this year, prosecutors made a deal with Baca in which he would plead guilty to a single charge of making false statements to investigators, and in exchange he would receive a sentence of no more than six months in prison, but U.S. District Judge Percy Anderson rejected that deal, saying it was too lenient, so Baca and his attorneys withdrew his plea and put his fate in the hands of a jury.
"I feel great," Baca said after jurors were excused. "I am the same person I was in 1965 when I joined the sheriff's department. I did it because I wanted to protect and serve people."
Later, he told reporters, "This is an extraordinary decision not everyone thought would happen, but I had faith."
The Times reports that U.S. attorney's officials declined to comment.
They now have to decide whether to retry Baca.
Read more at the Los Angeles Times.