Around 3 a.m. Sunday, a white van with tinted windows rolled up next to Corey Jones' broken-down car on a Florida highway, and a man dressed in jeans, T-shirt and a baseball cap hopped out. Moments later, Jones was dead. We now know that Jones was a drummer who grew up in the church. We now know that the man who was dressed in jeans and a T-shirt was a cop.
A black man is dead, a family is mourning, a police officer is on paid leave and an investigation is ongoing.
I know it feels as if you don't need the details to know this story, but here is what we know about the night Corey Jones and a plainclothes police officer met on the shoulder of a dark highway.
Who Was Corey Jones?
G/O Media may get a commission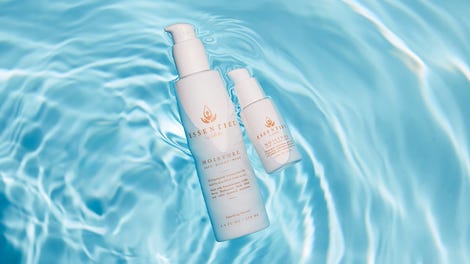 20% off
Essentiel by Adele
Jones was a 31-year-old black man who grew up in the church. He graduated from the University of Akron with degrees in music and business administration, NBC News reports. He began playing drums when he was 3 and enjoyed fishing. He often led gospel jam sessions at the Bible Church of God in Boynton Beach, Fla. He volunteered with My Brother's Keeper and, according to several reports, was a quiet, gentle soul who enjoyed music and working as an inspector for a local city's housing authority.
His boss, Dorothy Ellington, told news station WPTV: "He respected everyone. I can't imagine what could have happened that would cause the police officer to be threatened by Corey. Corey was not a threat to anyone." She added that in eight years of working, he had taken only one vacation. His older brother, Clinton Jones Jr., whom everyone calls C.J., is a former NFL wide receiver. Corey Jones' good friend Vince Wilfork is a nose tackle for the Houston Texans, and his first cousin Anquan Boldin is a wide receiver for the San Francisco 49ers.   
Corey Jones' sister, Melissa Jones, told CNN that she could count on her brother to make her laugh.
"He … could bring the selfless part out of the hardest person, he could bring that out of you," Melissa Jones told CNN. "I didn't want to laugh, I didn't want to smile, my brother would … know what to say to me. … He knew what do. … He knew, he knew. He could feel from afar."
C.J. Jones told CNN that his brother "would not ever, ever, ever pull a gun on a policeman—never."
How Did Corey Jones End Up on the Side of the Highway?
According to several reports, Corey Jones was leaving a Saturday-night gig that bled into Sunday morning with his band, Future Prezidents, and was headed home shortly after the gig ended around 1:20 a.m. He began having car trouble and pulled off to the side of a South Florida highway. He called his brother, C.J. Jones, who offered to come get him, but Corey Jones told him that he was going to stay with his car because he was going to need it "to perform at church with the choir the next morning," family attorney Benjamin Crump said during a press conference.
Corey Jones also called his bandmate Mathew Huntsberger, who drove to help his friend. According to Heavy, Huntsberger helped Jones push the car off to the side. They tried adding oil but it didn't help. Huntsberger stayed with Jones until he called a tow truck, and then he left.
"We didn't think anything was going to happen," Huntsberger told CNN.
Did Corey Jones Have a Gun?
Yes. Corey Jones was a legal gun owner. He purchased the gun three days before he was killed. Police found the conceal-carry paperwork inside Jones' car after the fatal encounter. Jones' sister says that he told her to get a gun for protection.
"'Make sure that you have your permits,'" his sister said Jones told her, CNN reports. "He made sure of that because my brother was responsible."
Crump noted at the press conference that Jones' gun was not near his body or his car when it was found and it had not been fired.
Who Is the Officer?
Thirty-eight-year-old Nouman Raja is a Palm Beach Gardens, Fla., police officer who worked for the Atlantis, Fla., Police Department from 2008 to 2015. He was hired by the Palm Beach Gardens Police Department in April, according to Heavy.
According to the news site, Raja was disciplined three times during his tenure with the APD, "twice for mishandling evidence and once for not following proper procedure during a car chase," Heavy reports.
What Led to the Fatal Encounter?
Raja reportedly had been working near the highway where the shooting took place on an undercover detail at a hotel parking lot that had seen a rash of car thefts, according to Gossip Extra, a South Florida website. At some point, Raja left his assignment and drove over to Corey Jones' car, the website reports.
"He had no business leaving his post without his supervisor's permission, which he didn't have," a police source told the website. "[Raja] should have radioed for a marked unit to investigate Jones, which he didn't do."
Crump said Raja was not wearing a badge.
What Happened Next?
Raja reportedly fired his gun six times. Corey Jones was hit three times, with the fatal shot believed to be one that entered Jones' side and pierced his aorta, NBC News reports. Crump says he believes that because Jones' body was found some 80 to 100 feet away from his car, Jones was running away when he was shot. The police report indicates that Raja felt threatened before he opened fire. Jones' family say they believe he had no idea that the man who jumped from the unmarked van was a police officer.
For Crump, there is only one question left to be answered now: "The only thing that remains unanswered is why this plainclothes cop in an unmarked van would have this encounter with Corey, who was waiting on the tow truck, and he ends up dead with three bullets in his body."
Stephen A. Crockett Jr. is associate editor of news at The Root. Follow him on Twitter.
Like The Root on Facebook. Follow us on Twitter.