Minneapolis police are investigating an incident in which an officer pepper-sprayed a 10-year-old boy during a protest Wednesday night, the Star Tribune reports.
Approximately 100 people were protesting news that a white police officer who fatally shot Tony Robinson—an unarmed 19-year-old African American—would not be charged. According to the Star Tribune, the protest got "unruly" as protesters shut down two blocks in downtown Minneapolis.
Susan Montgomery, the mother of the boy who was pepper-sprayed, said that she and fewer than 10 protesters were standing together at the protest, including her son, Taye.
Montgomery said that a police officer drove up abruptly to the group with his sirens flashing, as if he were about to run them over.
"I was thinking, 'This guy is gonna run us over,'" Montgomery said. "People started running. It seemed like he was mad at that point."
G/O Media may get a commission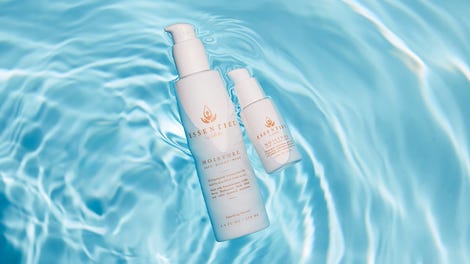 20% off
Essentiel by Adele
Montgomery said that the police officer then stopped, got out of his car and began to pepper-spray the group.
"[He] just jumped out of his car and started spraying everybody," Montgomery said. "The Mace just happened. It hit everybody in that area."
When one of the protesters realized that Taye had been sprayed, they tried to tell the police officer, but they say the officer ignored them and kept on spraying the group.
Taye fell to the ground and had to have milk poured into his eyes at a nearby hotel.
The Minneapolis Police Department's Office of Police Conduct Review has launched an investigation into the incident. During a press conference Thursday, Police Chief Janne Harteau asked witnesses to come forward to aid in the investigation.
"It is critical for everyone involved that we complete a thorough investigation, so I need the public's help," the chief said. "We must have the full set of facts."
Read more at the Star Tribune.