Tamir Rice's family was upset to learn Wednesday that the city of Cleveland was charging them $500 for the ambulance ride Tamir took after being fatally shot by a Cleveland police officer.
On Thursday, after several news outlets reported the incident, Cleveland's mayor and other city officials apologized to the Rice family.
"I want to start off again apologizing to the Rice family if this, in fact, has added to any grief or pain that they may have," Mayor Frank Jackson said at a news conference Thursday, NBC News reports.
The apology didn't soothe the anger of the Rice family, which called the incident "deeply disturbing."
According to the city's finance director, Sharon Dumas, the Rice family was never actually billed for medical services and the city had no intention of doing so. Richard Horvath, the city's chief corporate counsel, told NBC News that the claim, which was filed against Tamir's estate, was part of a standard process.
G/O Media may get a commission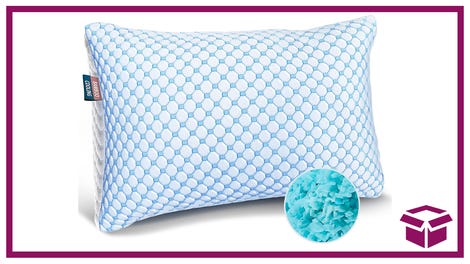 23% off
Nestl Cooling Pillow - Queen Size
"Because of that process being routine, none of the managers"—including city leaders—"were notified of this before it was filed," Horvath said in announcing that the claim would be withdrawn.
Jackson added, "It was a mistake of us not flagging it, but it was not a mistake in terms of the legal process."
The Rice family issued a statement rejecting the city's explanation.
"The suggestion that the estate-administrator sending a routine public-records request to the city about a child's death would then result in the city filing a court claim—particularly when the city's own police officers killed the child and the claim is already time-barred under Ohio law—makes no sense to the Rice family," the statement read. "This was a deeply disturbing incident to them."
A federal lawsuit, filed by Tamir's mother against Cleveland and the officers involved in the call that ended in her son's death, is pending, NBC reports.
Read more at NBC News.