A week from tomorrow, it will be five years since Justice Clarence Thomas last spoke during a Supreme Court argument. While speaking isn't an official job requirement, his silence is highly unusual. The other justices traditionally interrupt the attorneys presenting their cases with question after question, in what's been described as a "verbal firing squad." There are an average of 113 questions asked in an hour-long argument.
Meanwhile, if Thomas speaks at all, it's in a whisper to Justice Stephen Breyer.
The New York Times reports that, interestingly, the most famous of his rare comments were in a case about race:
In a 2002 argument over a Virginia law banning cross burning, his impassioned reflections changed the tone of the discussion and may well have altered the outcome of the case. He recalled "almost 100 years of lynching" in the South by the Ku Klux Klan and other groups.
"This was a reign of terror, and the cross was a symbol of that reign of terror," he said. "It was intended to cause fear and to terrorize a population."
The court ruled that states may make it a crime to burn a cross if the purpose is intimidation.
G/O Media may get a commission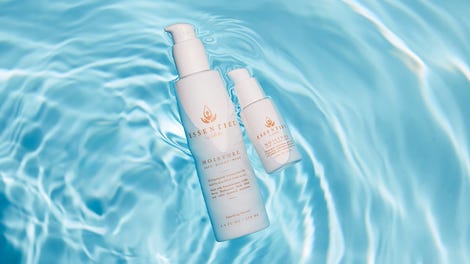 20% off
Essentiel by Adele
Is it that he's a little shy? That he picks his battles? Maybe he figures if he speaks only rarely, people will really listen? We're guessing he's not going to explain — at least not out loud.
Read more at the New York Times.
In other news: Mubarak Gravely Ill?