A Chicago police detective who quit his job just days before a Chicago Police Board hearing would have determined whether he would be fired for the 2012 shooting death of 22-year-old Rekia Boyd is now seeking disability pay, the Chicago Tribune reports.
According to the report, former Chicago Police Detective Dante Servin is demanding disability pay from the city, saying that he continues to suffer from post-traumatic stress disorder from the 2012 shooting that sparked protests and outrage.
The Tribune notes that the 48-year-old could collect as much as 75 percent of his former $104,000 salary until his police pension kicks in.
Servin was charged with involuntary manslaughter in Boyd's death but was later acquitted. Boyd was among a group of people in Chicago's Douglas Park when Servin approached to tell them to keep the noise down. Servin said that one person in the group, Antonio Cross, became agitated and appeared to pull out what he thought was a gun.
Servin, who was in plain clothes at the time, said he yelled that he was a police officer and drew his gun, firing across his body out the window at Cross as he kept driving. Cross was struck by a bullet in his hand. However, Boyd, who was several feet behind Cross, was shot in the back of the head and died the next day.
G/O Media may get a commission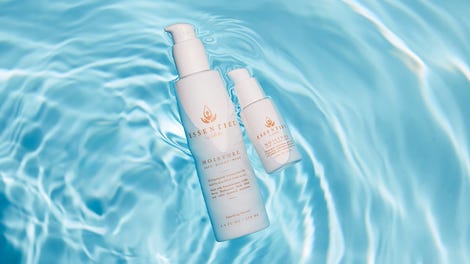 20% off
Essentiel by Adele
Cross told authorities that he had a cellphone in his hand and that he was telling Servin to leave, thinking that Servin was there to buy drugs. No gun was recovered from the scene other than the one fired by Servin, the Tribune notes.
According to the Tribune, David Kugler, a lawyer for the police pension board, said that the board has to first decide if Servin even qualifies for disability pay, adding that a technicality could stop him from getting it. The report notes that Servin had not used up all his sick and furlough days before resigning from the department.
However, Servin's lawyer, Thomas Pleines, said that the argument instead comes down to two factors: Was Servin injured while performing duties as an officer, and did those injuries affect his ability to continue working, the Tribune reports. However, much of the case could hinge on the fact that Servin was off-duty when the shooting occurred.
Servin has been diagnosed with PTSD by a psychologist he has been seeing since March 2013. He has also been treated by a psychiatrist, according to Pleines.
The doctors both determined that Servin could not go back to work "as a result of the various manifestations of the PTSD," Pleines said. However, the legal memo that Pleines submitted to the pension board last month did not provide any further details.
Boyd's brother, Martinez Sutton, said that Servin's bid for disability pay just displayed one more example of "a system that protects police no matter what," the Tribune reports.
"Based on the experience I went through … we have to deal with this mental beating on our own and find our own way through it. And yet still, they go and hug their officers and make sure they are OK," Sutton told the Tribune. "Let's be real. Some of the police officers actually do [face] danger. This is just a case where [he] wasn't even close to being in danger. No weapon found. And look at the justice we got.
Read more at the Chicago Tribune.