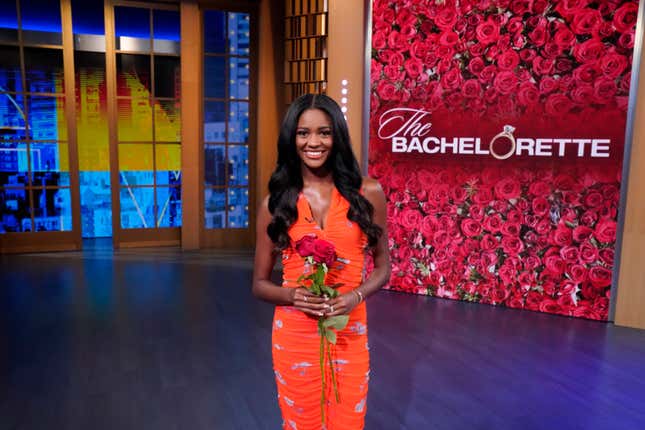 Charity Lawson,27, is the fourth Black Bachelorette in the show's history and last night she made history yet again! After a dramatic three-hour finale on August 21, she got engaged to Nigerian-American Dotun Olubeko, being the first monoracially Black couple in Bachelor Nation!

The Bachelorette's Charity Lawson Shares Details About Life After The Show With Fiancé Dotun Olubeko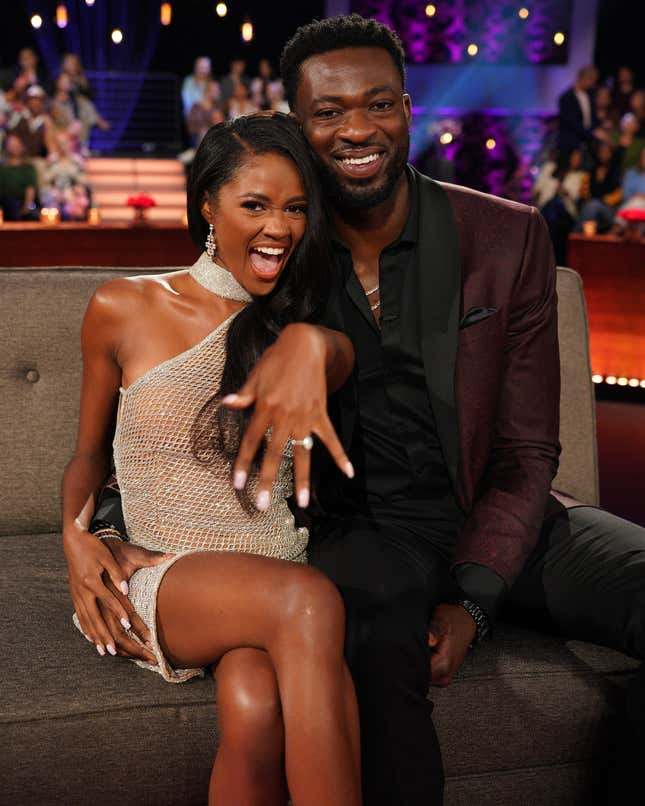 Lawson and Olubeko had one of the most stable relationships compared to the other men she dated throughout the less than two-month process. Olubeko is 30 years old and an Integrative Medicine Specialist living in Brooklyn, New York. One of the traits that Lawson admired about Dotun was his commitment to the process, having a sense of adventure (they went bungee jumping on their first date and ran in a 10k on another date), and never getting into the drama that constantly pursued amongst the contestants.

Olubeko's parents came to the United States when Dotun was only four years old, after winning an immigration lottery. Unlike other contestants that didn't seem to have deep conversations with Charity, Olubeko made sure to talk about his family and upbringing as much as possible, even showing Charity his immigration card from when he was a child.
Charity ended her time as the Bachelorette with her top 3 being made up of two Black men, Aaron, 29, a Software Salesman from San Diego, California, and Dotun, and one white man, Joey, 27, who is a tennis pro. After sending Aaron home, Charity's parents met Joey and Dotun, but surprisingly had a not-so-positive reaction to meeting Dotun, believing Charity was possibly falling for Dotun because he was "familiar", referring to her past dating experiences. Her family's reaction ultimately ended up frustrating Charity, making it clear that Dotun was in the lead for her heart. Despite her parent's input, Charity ended up sending Joey home and choosing Dotun to be her forever love.
At the end of the finale episode, Charity and Dotun joined a live audience to reveal that they are still together today, as the show was filmed back in March. Host, Jesse Palmer, surprised the happy couple with a trip to Greece and revealed that Lawson will be starring in the next season of Dancing With The Stars! The couple revealed to PEOPLE that they will likely be having two weddings after a year-a-half-long engagement, a traditional Nigerian ceremony, and a classic American wedding! Congratulations, and let's celebrate this Black love!