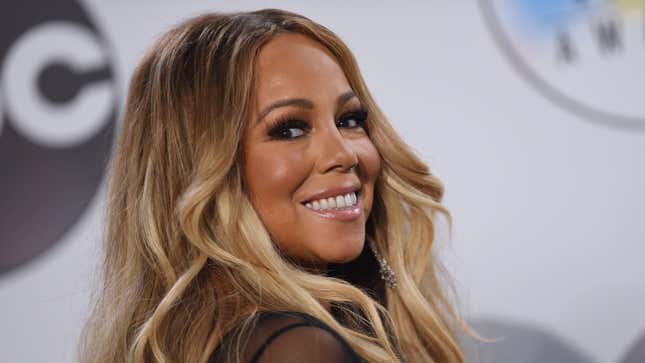 Mariah Carey's 2020 bestselling memoir The Meaning of Mariah Carey may have been a welcome addition to her long and legendary list of No. 1 hits, but at least one person isn't applauding the literary triumph she co-authored with Michaela Angela Davis.
Louis Armstrong's Black and Blues On TV This Week
The Guardian reports that Mariah's older sister Alison Carey has filed a lawsuit with the New York County Supreme Court accusing Mariah of inflicting "emotional distress" via claims made in her memoir, and seeking a minimum of $1.25 million in damages. In the suit, Alison cites "heartless, vicious, vindictive, despicable and totally unnecessary public humiliation" due to disclosures made in the book, which include several alleged incidences of abusive behavior by Alison, who Mariah also claims was involved in prostitution and drug abuse.
Per the Guardian:
Alison is heavily criticized by Mariah in her memoir. She alleges that Alison would "barter her body for money or drugs"; that she drugged a 12-year-old Mariah with Valium, and offered her cocaine; and that she caused Mariah third-degree burns by throwing a cup of boiling tea on to her back. "It took years before I could accept a simple pat on the back, as most of my skin had to completely renew and repair itself," Mariah writes.
In addition to those allegations, one of the most incendiary recollections shared in the book was one in which Alison introduced her then pre-adolescent little sister to her boyfriend and possible pimp, seemingly with plans to initiate Mariah into the world of prostitution as well. Recounting a harrowing car ride in which the man forcibly kissed her (only stopping when seen by another driver), Mariah wrote:
"Big sisters are supposed to protect you—not pimp you out."
Alison, who is also described by her younger sister as "brilliant and broken," isn't the only member of Mariah's immediate family of whom her memories are less than fond. On the page, her late father is recalled as a dynamic but deeply angry man frustrated by racism that limits his mobility; her mother and brother (also an allegedly destructive personality) are accused of escalating emotional manipulation and financial exploitation that allegedly resulted in Mariah's well-publicized mental crisis in the early aughts. (She has also since disclosed that she has been diagnosed with bipolar disorder.)
In the lawsuit filed by Alison last Monday, it is she who now claims to be experiencing a mental crisis, stating that Mariah "used her status as a public figure to attack her penniless sister, generating sensational headlines describing her lurid claims to promote sales of her book." Alison, who is reportedly representing herself in the motion, additionally claims that due to the "cruel and outrageous allegations" made in Mariah's memoir, she has become "severely depressed and uncharacteristically tearful since the publication...and now struggles, after a long time clean, with alcohol abuse."
The "I don't know her" quips may write themselves, but Mariah summed up her own perception of her sister in The Meaning of Mariah Carey, writing: "The promise of her life was squandered in a tragic series of cheap bargains rather than being redeemed through the difficult, lifelong work of recovery and rebuilding oneself."
As of this posting, neither Mariah nor her representatives had responded to the lawsuit or requests for comment from The Root or other publications. We will provide updates as they develop.