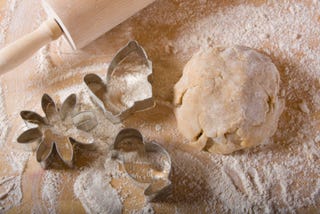 Just as citizen reporting is mounting a challenge to professional journalism, wiki food sites are threatening the traditional mode of culinary writing. Instead of relying on professionals to create and vigorously test recipes, crowd-sourced Web publications invite the huddled masses to share their favorite Caesar salad or chicken fricassee. But which model is more likely to produce the most delicious meals? With this question in mind, we invite you, Slate readers, to judge a showdown between Cook's Illustrated, a venerable recipe resource, and food52, a scrappy crowd-sourced startup. It's a fight between highly trained experts and passionate amateurs, between stern Yankee precision and Brooklyn bobo spontaneity.
The crowd—at least, the edited crowd as represented by food52—leapt to the challenge.
Read more on Slate's best recipe contest at Slate.com, then weigh in on the recipes yourself.