An Illinois high school employee has been arrested and charged after allegedly pursuing a sexual relationship with an underage male student, WLS reports.
Joi Taylor, 32, charged with felony sex assault and indecent solicitation of a child, is being held on a $25,000 bond after allegedly performing a sex act on a 16-year-old student in the parking lot of a church near Proviso West High School in Hillside, Ill. The assault was brought to the authorities' attention after someone reported to a school liaison officer that Taylor had had sex with the student.
Taylor also allegedly had sexually explicit video chats with the teen, the news station notes.
"She was a figure of authority, a supervising figure, and she breached this authority and she breached this trust," said the victim's attorney, Steve Saks. Taylor also allegedly engaged in sexual activity with the teen's older brother, who is also a student at the high school, but because the boy was 18 at the time, no additional charges have been filed, WLS notes.
Saks claims that Taylor told the boys, who were both involved in athletics, that they would be ineligible to play if they reported the alleged assault. Saks is planning to file a lawsuit against the school district for what he describes as a pattern of poor hiring at the high school. "It strikes me as a hiring process that did not fully look at her qualifications, did not fully check her background," the attorney claimed.
G/O Media may get a commission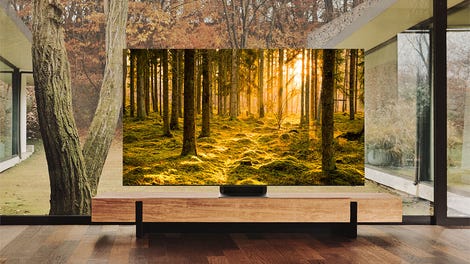 Up to 40% off
Samsung Smart TVs
Read more at WLS.