Cacao-Café No Lait Pudding
Yield: 4 Servings
Soundtrack: "Brown Paper People" by Lila Downs from Una Sangre – One Blood
Growing up, I used to love chocolate pudding. Since Bill Cosby convinced my mom that dangling a pudding pop in front of me would be an incentive to eat all my vegetables, I would even hold my nose and wolf down plates of overcooked green peas just to have some rich, creamy Jell-O Chocolate Pudding for dessert.
These days, I eat chocolate pudding before dinner just to spite my mom. But I stay away from milk, which is found in most commercial puddings, since I'm lactose intolerant like the majority of African Americans. Don't get me wrong, I love velvety ice creams, egg filled pastries, and hard, aged cheeses. But I loathe the phlegm and flatulence that quickly follow when I consume dairy products.
So I've created a non-dairy, grown-and-sexy chocolate pudding that I can eat with no side effects. I normally avoid using tofu in desserts, but here I make an exception. Unless I tell people that this pudding doesn't have milk, they never know. If possible, use fair trade coffee, cocoa powder, and cacao nibs.
Recipe Card
Memphis native Bryant Terry is an eco chef, author and food justice activist based in Oakland, Calif. His second book will be published by Da Capo/Perseus in 2009.
G/O Media may get a commission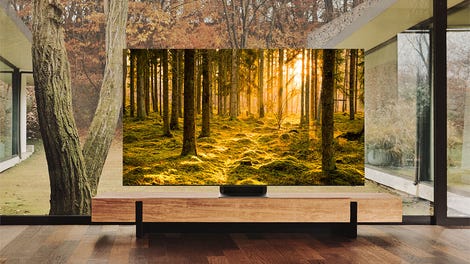 Up to 40% off
Samsung Smart TVs