A Bronx, N.Y., teen got a house call from about 20 police officers Tuesday after he decided it would be a smart idea to blast an infamous N.W.A song out of his third-floor apartment window Tuesday as thousands gathered to mourn the death of Miosotis Familia, a New York City police officer who was shot and killed in an "unprovoked direct attack" while on duty.
According to the New York Post, the 16-year-old said that it was "satisfying" to play the popular song "Fuck tha Police" on repeat, saying that his older brother and best friend were unjustifiably killed by police.
"Since they did not show respect for my brother and my friend, why should I show respect to them?" the teen told the Post.
Some 20 officers showed up to the teen's apartment in an attempt to get him to stop the music. One cop spoke to the teen in Spanish, detailing his own story about growing up as a Latino in the city.
The boy eventually apologized to the cops. However, he apparently only did so after the building supervisor threatened to kick his family out if he didn't, the Post reports.
G/O Media may get a commission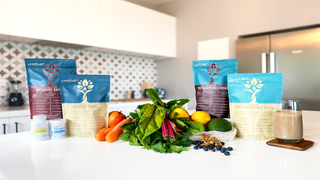 "I apologized because it was between the house and apologizing," he said.
Needless to say, the cops weren't very happy by the teen's display.
Officer Familia, a 12-year veteran on the force, was shot and killed earlier this month when 34-year-old Alexander Bonds fired one round into the window of the police van in which she was sitting. The 48-year-old officer was struck in the head and did not survive. Bonds was eventually shot and killed by police after pulling out a revolver on other officers who responded to the scene.
The teen acknowledged that despite his actions, he feels bad for Familia, according to the report.
"I feel sympathy for that, because all she was trying to do was take bad people off the street," the teen said. "It was wrong because she did not do anything wrong, but at the same time, my bro and my best friend died for no reason."
The Post reports that the boy gave the paper the names of his brother and friend, but it could not find any record of their deaths.
Some 4,000 people showed up for Familia's funeral during a tearful ceremony in the Bronx. The officer leaves behind a 20-year-old daughter and 12-year-old fraternal twins, as well as other family members.
"We have to show love," Mercedes Proefrock pleaded as she eulogized her sister. "This has to stop. This has to stop. Please, if you see a police officer in blue, hug them and say thank you. ... That's all she would have asked for."