Anyone who knows me knows that I'm boycotting the NFL for the third year. In the absence of gridiron battles, I've taken to Senate hearings to pass time. On Brett Kavanaugh's second day of grilling by the Congressional panel for his nomination to the Supreme Court, Kavanaugh dropped the most laughable line of his life.

According to DCist, Kavanaugh was being grilled by California Senator Dianne Feinstein about his position on an assault weapons ban which he argued was unconstitutional.
"I'm a native of this area," he said. "I'm a native of an urban-suburban area. I grew up in a city plagued by gun violence and gang violence and drug violence."

In his head, Kavanaugh added, "I've seen a lot of the big homies go down. I've seen mothers ask to speak to managers. I've seen Gap stock prices fall. I survived eating regular bananas. Regular bananas! Not organic, REGULAR! Brett Kavanaugh wants all the smoked ... oysters. "
This bitch grew up in Bethesda, Maryland. For those not in the know, Bethesda had one of the first Whole Foods in the area. The median income in Bethesda in 2011 was $184,606, and Bethesda was ranked No. 5 (out of 100) best places to live in America, by CNN Money.
G/O Media may get a commission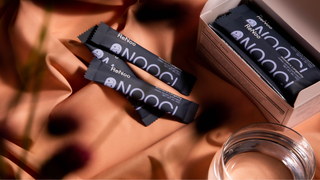 Bethesda is a lot of things, but hood—or even hood adjacent—isn't one of them. White people who own yachts and drivable cars that you can plug into a socket, live in Bethesda. Good credit lives in Bethesda. Really tall skinny-ass dogs with long hair live in Bethesda. White women who get plastic surgery live in Bethesda. If Budweiser horses—those special horses that look like they are wearing Uggs—could own homes, those horses would have split-level McMansions in Bethesda.
Here's how DCist breaks down Kavanaugh's proximity to gun-violence.
Kavanaugh, a judge on the U.S. Court of Appeals for the District of Columbia Circuit, was indeed born in D.C. in 1965. His mom was a high school teacher at McKinley Tech High School, which he described as "east of the park" in his opening statement. (For much of last century, Rock Creek Park served to separate D.C. residents by more than mere geography, with "west of the park" signaling white wealth and anything east meaning black.)

But Kavanaugh was raised in nearby Bethesda, much more on the suburban than urban side of the "urban-suburban area." He graduated from Georgetown Preparatory School in North Bethesda in 1983, and alumni of the school have rallied behind his appointment. The Washington Post describes his as "a résumé brimming with elite Washington titles," even as he lives on the Maryland side of Chevy Chase.
For the record, Georgetown Prep currently cost about $40,000 per academic year for those who live off campus and could run almost $70,000.
For. High. School.
Of course, the internet had things to say about Kavanaugh's Paid in Full upbringing:
It's good to see that Kavanaugh, a.k.a. "K-Slay from Inside the Beltway," made it to the Capitol hearing safely considering he had to drive through the gang-infested territories of Bethesda to get there; this despite the fact that there are no Bretts in the hood.
Wait ... I may be wrong about that. Most people aren't aware that Lil' B, the Based God's real name is LiBretto Baritone Jenkins. I'm pretty sure that's correct. Wikipedia says otherwise, but you can't trust them.
So please pour out a little Chardonnay for all of Brett's dead Bethesda prep school homies. I wonder if heaven got a ghetto? (Preferably with a nice, organic cupcake shop).
Bless up, Brett.