Analysis Shows African Americans Comprise Two-Thirds of Stops Indoors
Dreamer Supporters Challenge Journalism Course
3 Black Journalists Take Buyout in Cleveland
Sherrie Marshall Retires as Macon Telegraph Editor
ProPublica, Philly Inquirer Find Misconduct by ICE
Elizabeth Vargas Jumps from ABC to A+E Networks
Teachings in Racist Textbooks Reverberate Today
Douglass Was Committed to Media Ownership
Comey Objected to 'Mass Incarceration' Phrase
Short Takes
Analysis Shows African Americans Comprise Two-Thirds of Stops Indoors
"The controversial arrest of two black men at a Center City Starbucks last Thursday has reignited the debate about racial profiling by police and businesses in Philadelphia and around the country," William Bender and Michele Tranquilli reported Friday for philly.com.

"An Inquirer and Daily News analysis of police data in the districts that cover Center City shows that while police stops have fallen sharply since 2014, blacks are still significantly more likely to be stopped than whites.
"When the police stops are listed as occurring indoors, such as in stores, the racial disparity is starker: Blacks account for more than two-thirds of those stops. . . ."
G/O Media may get a commission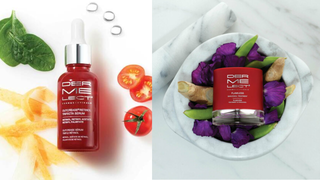 Save $19
Retinol Renewal Kit
Separately, the Pew Research Center reported that a majority of American teens (57%) say they are very or somewhat worried about the possibility of a shooting happening at their school, and most parents of teens share that concern (63%), according to Pew surveys of teens ages 13 to 17 and parents with children in the same age range.

Roughly two-thirds of nonwhite teens (64%), including 73% of Hispanic teens, say they are at least somewhat worried about this possibility, compared with 51% of white teens, the center reported.
Jamelle Bouie, Gene Demby, Aisha Harris and Tressie McMillan Cottom, Slate: Being Black in Public
Evelyn Carter, the Undefeated: Starbucks' diversity training won't help unless it makes white people uncomfortable
Jarvis DeBerry, NOLA.com | Times-Picayune: Simply sitting in Starbucks or asking for directions can be risky if you're black
Leonard Greene, Daily News, New York: White people must recognize their privilege and stop calling the cops on harmless black men
Calvin K. Lai, the Conversation: What's unconscious bias training, and does it work?
Ashley Velez, The Root: Calling the Police Could Have Been Deadly at Starbucks. It Was for This Unarmed Black Man
Dreamer Supporters Challenge Journalism Course; Objections to Students Interviewing Undocumented
Brown University has become the latest flashpoint in the continuing conflicts between journalists and members of marginalized communities who say they are portrayed unfairly.
"Community members have criticized and expressed disappointment in the University after it publicly emerged last week that the course, INTL 1802W: 'International Journalism' asked students to find and profile DACA recipients living in Providence," R.I., Priyanka Podugu reported April 12 for the Brown Daily Herald.
"The incident has raised questions about ethical practices in journalism, the sensitivity training offered to faculty and the University's process for approving course syllabi.
"Taught by Stephen Kinzer, a senior fellow in international and public affairs, the seminar aims to give students 'direct experience with the job of writing journalistically about world affairs … through a combination of writing exercises and classroom discussions,' according to an online copy of the course's syllabus.
"Because students could not travel abroad, the course sought to fulfill its goal by asking students to cover local stories related to global issues and produce stories 'based on close reporting of affected people.' Specifically, Kinzer asked students to concentrate their coverage on the 'fate of the so-called Dreamers,' according to the syllabus.
"The course includes five mandatory assignments. While the first requires students to 'immerse themselves in an immigrant environment in the Providence area,' the following four explore different aspects of the Deferred Action for Childhood Arrivals program and culminate in a final comprehensive profile piece of a DACA recipient that examines their 'day-to-day life.' The course syllabus does not suggest that these pieces are meant for publication. Students in the course were eventually given the option to interview recent immigrants more generally if they could not find a DACA recipient to interview.
"Last week, the Brown Immigrant Rights Coalition published an open letter on Facebook that condemned the assignments as 'exploitative journalism' and criticized the seminar's particular focus on Dreamers. BIRC received feedback from concerned Providence community members who had been asked to comment by Kinzer's students, according to the open letter.
" 'The work produced in this (course) is not directly aimed at the uplifting and liberation of the affected people,' John Lopez '18.5, Maria Camila Arbelaez Solano '19, Alexis Roman '21, Angel Mendez '20, Kathleen Wu '20 and Javier Juarez GS wrote.
" 'In previous times that I've spoken to media, it's something that I've chosen to do for a particular purpose,' said Krissia Rivera Perla '15 MD'21, a DACA recipient who was contacted to participate in the profile. Rivera Perla says she always assesses the likeliness that sharing her experience could inspire change before agreeing to an interview.
"But in an email to The Herald, Kinzer wrote that the continued presence of anti-immigrant sentiment in the United States paints 'young immigrants as a hostile horde that has come to our country to steal what belongs to us. The only way to counter this stereotype is to humanize these young people.'
" 'Journalism is the way to do that. People who want to support and defend immigrants should be banging on the doors of media outlets demanding more coverage of their situation,' he added.
"In addition to learning more about journalism, Amy Kerner '06 GS, a current student in the class, said she took the course to better understand the 'complex immigration debate' in the United States.
" 'I was really excited to take a course where I could go off-campus and learn more about the greater Providence community,' she said, adding that she also wanted to 'learn how to transmit important political topics through the eyes of ordinary people.'
" 'I agree with Professor Kinzer that there is a need to have better coverage and discourse around the topic of immigration,' Lopez — the chair of BIRC — said. 'What me and BIRC disagree with is the lack of care, preparation and thoughtfulness … that he has opened in structuring this course.'

"Specifically, BIRC members were concerned that the narrow focus on DACA risks misrepresenting the issue of immigration, particularly in the United States. In addition, students voiced larger questions about the media's sense of entitlement when covering the stories of people belonging to marginalized communities.
"For the Brown community to truly understand the complexities of global migration, academic scholarship 'needs to be expanded beyond a limited focus on DACA to a greater one that considers it alongside (Temporary Protected Status), (Deferred Enforced Departure), refugee status, forced displacement and the undocumented state itself,' according to BIRC. . . .
Meanwhile, there have been other developments in diversity issues on college campuses:
The Daily Pennsylvanian at the University of Pennsylvania conducted its first demographic study of its staff, "and the plan is to repeat this effort each semester and to release a similar report annually," it said on Wednesday. The figures showed, "Our staff is disproportionately white compared to Penn's undergraduate population, and that's even more true among our board of editors and managers. There is also a larger percentage of Asian students at the company than there are at Penn, though this difference in proportion is less pronounced.
"Black and Hispanic/Latinx students are underrepresented among staff, and more so at the board level. . . ." The Daily Pennsylvanian additionally said, "We're also working with alumni to create a scholarship that helps students from underrepresented groups at the DP secure media internships over the summer. The DP will work to establish a fund in order to pay these students a stipend. One of the goals of this program is to encourage and better prepare recipients to run for board positions. . . ."
At the Daily Tar Heel at the University of North Carolina, university desk editor Leah Asmelash wrote in a farewell column Thursday, "The DTH has a race problem. A diversity problem. A problem in general. But it's not because of recruitment — it's because this office does not create a welcoming space for its people of color, does not allow them to thrive; they are damned if they speak up and damned if they don't. . . . This isn't exclusive to the DTH — it plagues both college and professional newsrooms across the country . . ." Asmelash described herself as "the only Black editor in the DTH's newsroom."
In another farewell column at the Tar Heel, Ana Irizarry, state and national editor, wrote Thursday, "It wasn't until this year that I realized one part of my identity never felt fully supported at the DTH. As one of two Hispanic editors this year . . . I haven't had anyone truly understand my disdain for the word 'Latinx' (categorizing people from 33 countries into one group belittles distinct cultures). I've never talked about how I cried after a source told me I didn't look 'as white as (he) thought (I) sounded' when we met in person (the same man repeatedly called me 'darling'). I hardly complained when a classmate asked me to explain the history of Puerto Rico (I may be from there, but I'm not Wikipedia). . . ."
"A walk by the Annenberg School for Communication and Journalism building reveals a new, albeit slightly hidden, addition to USC's campus: a black and white mural depicting four young women of color framing the West lobby entrance and the words 'DISMANTLE WHITENESS AND MISOGYNY ON THIS CAMPUS' written on the ceiling above it," Julia Cherner reported April 2 for the Daily Trojan. "On March 22, the social impact-based art collective When Women Disrupt installed a piece commissioned by the USC Annenberg Institute for Diversity and Empowerment in collaboration with Visions and Voices.
" 'The media often depicts black people and people of color in a stereotypical and often negative way. We want to provide a space for black excellence to be shown,' stated sophomore broadcast journalism and sport administration major Rachel Smith during the closing segment of the inaugural episode for UMTV's newest show, The Culture," Aaliyah Weathers reported April 5 for the University of Miami. The show's faculty adviser, Winston Warrior, said, "The University has always embraced difference, so when I think about what the show is trying to do, which is create a black voice and a vehicle by which black kids can express themselves, see themselves on TV, and have stories that can relate directly to their experience, it makes absolute sense."
3 Black Journalists Take Buyout in Cleveland
"Eight veteran reporters, writers and editors took voluntary buyout offers from Cleveland.com and the Plain Dealer this week, that we know of," Vince Grzegorek reported Friday for Cleveland Scene.
"Seven came from the digital side; one from the PD, where the offer was extended to managers and non-union employees.
"They included Karen Farkas (Cuyahoga County government, higher education, gambling), Karl Turner (an editor), Peter Zicari (content data analyst), Sharon Broussard (opinion writer), Bud Shaw (sports columnist), Steve Koff (Washington bureau chief), Nate Paige (social media and entertainment), and Mike Starkey (a sports editor). . . ."
Grzegorek also wrote, "Three of the eight who took the offer were African-American, and their impending exits from an already not incredibly diverse newsroom haven't gone unnoticed by staff. . . ." They are Broussard, Turner and Paige.
Kristen Hare, Poynter Institute: Tampa Bay Times CEO says dozens of layoffs 'directly related to the tariffs'
Sherrie Marshall Retires as Macon Telegraph Editor
"After 17 years as executive editor of The Telegraph, Sherrie Marshall announced her retirement Friday," Jennifer Burk reported Friday for the Telegraph in Macon, Ga., on Friday.

"Dimon Kendrick-Holmes, executive editor of the Columbus Ledger-Enquirer, will serve as the interim Georgia editor responsible for both newsrooms.
"Marshall, a journalist for almost four decades, guided her newsroom to award-winning work such as the 'Macon in the Mirror' series, which allowed Macon-Bibb [County] residents to share their views of their community, as well as an in-depth look at blighted residential and commercial properties infesting neighborhoods and business corridors. . . ."
Burk also wrote, "During Marshall's tenure, The Telegraph won two McClatchy President's Awards and numerous honors in state news contests, including First Amendment and public service awards. . . .
"Marshall's contributions extend beyond the work of her staff. She was part of the team that helped launch The Center for Collaborative Journalism at Mercer University, an innovative experiment in training the next generation of digital native journalists by immersing them in the day-to-day life of a professional newsroom.
"She helped develop several interns and younger journalists who went on to work for ESPN, The Washington Post, The New York Times and Facebook. In 2011, she was awarded the Robert G. McGruder Award for Diversity Leadership, sponsored by the Associated Press Media Editors. . . .
"She plans to spend time traveling and visiting her family in Nashville, Tennessee, before trying new things.
" 'Maybe I'll scratch that itch to teach,' she said."
ProPublica, Philly Inquirer Find Misconduct by ICE
An investigation by ProPublica and the Philadelphia Inquirer found numerous cases in which Immigration and Customs Enforcement (ICE) agents and police officers "allegedly engaged in racial profiling, conducted warrantless searches, detained people without probable cause, fabricated evidence, and, in . . . one extreme instance, solicited a bribe," Deborah Sontag and Dale Russakoff reported Monday for the two news organizations.
"But in none of these cases have agents or officers been put on the stand to respond to the allegations.
"The conduct of arresting officers is rarely scrutinized in the overwhelmed immigration courts, which focus squarely on whether arrested individuals should be removed from the United States. While deportation proceedings are civil, they afford immigrants fewer rights than criminal defendants to challenge their apprehensions. . . ."
Elizabeth Vargas Jumps from ABC to A+E Networks
"Elizabeth Vargas has planted her flag at A+E Networks, setting a production pact with the cable group that calls for her to front the new 'A&E Investigates' banner," Cynthia Littleton reported Wednesday for Variety.

"Vargas will relocate to A+E Networks after she wraps her 14-year run as co-anchor of ABC News' '20/20' newsmagazine next month. The 'A&E Investigates' initiative is designed to bring investigative docu-series and specials to the company's flagship cabler.
"The first projects in the pipeline include a look at 'Cults and Extreme Belief' and a series examining North Carolina's controversial Word of Faith Fellowship Circle. A two-hour special tentatively titled 'Child Brides,' about the surprisingly high number of girls under 18 who are forced into marriage in U.S., is also in the works. On May 28, Vargas will front a two-hour special, 'Casey Anthony's Parents Speak,' featuring an extended interview with the parents of the Florida woman who was acquitted of killing her 2-year-old daughter in 2011. . . ."
Teachings in Racist Textbooks Reverberate Today
"In 1957, Fred Eichelman began teaching seventh-grade history in Roanoke County. He was using a shiny new state-commissioned textbook," Rex Springston, a former reporter for the Richmond (Va.) Times-Dispatch, wrote April 15 for the news organization.
"It wasn't long before Eichelman and even some students noticed some peculiarities.
"The textbook said slaves were happy, often referring to them as servants. It glorified Confederates. And it said precious little about women beyond Martha Washington and Pocahontas.
" 'It makes you wonder how we got so many Virginians, with so few women,' quipped Eichelman, now 82.
"The book was 'Virginia: History, Government, Geography,' and it was one of a trio of state-commissioned texts — the others were for fourth grade and high school — that taught Confederate-friendly 'Lost Cause' ideas to a generation of Virginians and cast the state's segregationist political leaders in a favorable light.
"If you were a Virginian between fourth and 11th grades from 1957 to the 1970s, you may well have gotten a dose of this official state history. The books were estimated to reach more than a million students.
"Why care about 50-year-old textbooks?
" 'The ideas expressed in the books, historically unfounded as many of them may be, are still widespread today. They crop up in the debate over Confederate monuments and in other realms of life,' said Melvin Patrick Ely, a Bancroft Prize-winning historian at the College of William & Mary who focuses on African-Americans and the South. . . ."
On Friday, the Times-Dispatch named Larry Jones of Sandston, Va., as its "Correspondent of the Day" for a response to Springston in which Jones said he went to grade school in a suburb of Kansas City, Mo., and was taught similarly. "Virginia did not have a lock on teaching the mythology of the Lost Cause and happy slaves to impressionable youngsters. Now, 60 years on, my generation is still trying to overcome the damage caused by these teachings in our formative years," Jones wrote.
Terrence McCoy, Washington Post: 'Imploding': Financial troubles. Lawsuits. Trailer park brawls. Has the alt-right peaked?
Mary Mitchell, Chicago Sun-Times: In Ida B. Wells' name, anti-racism groups to protest Confederate monument
Douglass Was Committed to Media Ownership
With so many anniversary events in 2018, the 200th anniversary of Frederick Douglass' birth has often been overlooked.
The great abolitionist, statesman, orator, journalist and newspaper publisher was the foremost African American figure of the 19th century.

In an April 11 essay on medium.com, Sara Lomax-Reese, president and CEO of WURD radio in Philadelphia, linked Douglass with today's concerns about media consolidation and trust in the Fourth Estate.
"[I]ndependent Black media has long been a refuge and place of trust for the African-American community," Lomax-Reese wrote. "In 1847 when Frederick Douglass was about to launch his North Star newspaper, he wrote about the importance of owning our own media and telling our own stories:
" 'We are now about to assume the management of the editorial department of a newspaper, devoted to the cause of Liberty, Humanity and Progress. The position is one which, with the purest motives, we have long desired to occupy. It has long been our anxious wish to see, in this slave-holding, slave-trading, and Negro-hating land, a printing-press and paper, permanently established, under the complete control and direction of the immediate victims of slavery and oppression.'
"This year, as we celebrate Frederick Douglass's 200th birthday, I am reminded of his courageous commitment to media ownership. One hundred and seventy one years after the launch of the North Star newspaper, I see my work with WURD Radio, Pennsylvania's only Black-owned talk radio station (and one of only 3 in the nation) as a continuation of this legacy. As an owner/operator, I know, as Douglass did, that ownership matters. And I believe it is a fundamental element of trust. This is especially true against the backdrop of a media industry dominated by mass consolidation. . . ."
Comey Objected to 'Mass Incarceration' Phrase
Most stories about fired FBI director James Comey's best-selling memoir, "A Higher Loyalty: Truth, Lies, and Leadership," "have focused on its Hamlet-like agonizing over his potential role in tilting the 2016 election, and his horror at discovering that [Donald] Trump, once in the White House, was as thuggishly corrupt as the mafia dons Comey had prosecuted before he led the FBI and got fired by Trump, Peter Maass wrote Wednesday for the Intercept.

However, Maass also wrote, "In a short chapter on racial injustice, Comey describes the killings of Eric Garner, Tamir Rice, Walter Scott, and Freddie Gray as 'tragic deaths.' But he turns the killings around, lamenting that they 'dominated perceptions of the police. They swamped and overshadowed millions of positive, professional encounters between citizens and police officers, and extraordinary anger was building toward all uniformed law enforcement.' Yes, Comey really went there — blaming the victims of police abuse for making people upset that police were abusing them.
"Comey did not hide these views while at the FBI, and after making a speech in Chicago in 2015 that was not well received by the civil rights community, he was summoned to the Oval Office by then-President Barack Obama. Comey describes that session in his book, and he seemed to double down, telling the country's first black president that the law enforcement community was upset at the way Obama had used the phrase 'mass incarceration.' It was offensive, Comey told the president. . . ."
Charles M. Blow, New York Times: Dislike Comey, Despise Trump (April 15)
Emil Guillermo, Asian American Legal Defense and Education Fund: Comey's prime time Trump dump, and a response to US strikes on Syria
Clarence Page, Chicago Tribune: Is Trump a gangster? He's got the style.
Editorial, Daily News, New York: Justice delayed for Eric Garner
Short Takes
---
Support Journal-isms Go Fund Me page 
Richard Prince's Journal-isms originates from Washington. It began in print before most of us knew what the internet was, and it would like to be referred to as a "column." Any views expressed in the column are those of the person or organization quoted and not those of any other entity.
Send tips, comments and concerns to Richard Prince at journal-isms-owner@yahoogroups.com.

Follow Richard Prince on Twitter.
Like "Richard Prince's Journal-isms" on Facebook.
Journal-isms is originally published on journal-isms.com. Reprinted on The Root by permission.