Lauren is a former Deputy Editor of The Root.
Malcolm Winters, 'The Young and the Restless'
Played by: Shemar Moore, Darius McCrary
Malcolm has a complicated relationship with his brother, Neil, whose wife he slept with and impregnated. Known for his bad luck with the ladies, Malcolm lost his first wife to AIDS and divorced his second wife, and his fiancée left him for his brother. He shocked his family by reappearing in town three years after they thought he had died in an accident in Kenya and is now working in Genoa City as a corporate spy-cum-fashion photographer (and is married to another woman who had sex with his brother).

Captions by Lauren Williams
Drucilla Barber Winters, 'The Young and the Restless'
Played by: Victoria Rowell
A fan favorite, Drucilla (Dru for short) has long been the character Y&R fans love to hate. She was involved in a sticky love triangle with Neil Winters and his brother, Malcolm (with whom she unknowingly fathered a child, Lily), in the past, but her true love was always Neil. Dru has held down many jobs — ballerina, supermodel and nightclub proprietor — and spent some time in a mental hospital. She was presumed dead after falling off a cliff in 2007, but her body was never found. We all know what that means.
G/O Media may get a commission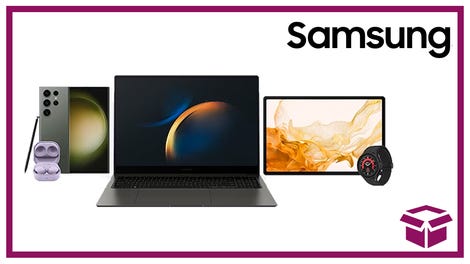 24 hour deals
Discover Samsung - Daily Deal
Neil Winters, 'The Young and the Restless'
Played by: Kristoff St. John
The older of the unlucky-in-love Winters brothers, Neil has had his fair share of heartbreak. He found out that the child he thought was his daughter with Drucilla was really fathered by his brother, Malcolm; one of his love interests was murdered outside his jazz club; and he lost his love, Drucilla, in a freak, cliff-falling accident and had an unfortunate affair with his brother's girlfriend. Although he's an alcoholic, he's also a powerful CEO.
Dr. Olivia Barber Hastings Winters, 'The Young and the Restless'
Played by: Tonya Lee Williams
The fourth element in the Y&R Barber-Winters love — uh — square, Olivia is a successful, straitlaced (to a point) sister of the free-spirited Drucilla and ex-wife of Malcolm Winters. A doctor, Olivia was once so work-obsessed that she almost died from anemia after ignoring her symptoms. After dealing with the shock of her ex-husband Malcolm's return from the dead, she left Genoa City for Africa to work with Doctors Without Borders and returns to her hometown infrequently.
Jesse Hubbard and Dr. Angie Baxter Hubbard, 'All My Children'
Played by: Darnell Williams and Debbie Morgan
One-half of the soap duo "Angie and Jesse" (akin to "Luke and Laura" in soap opera super-couple significance), Angie appeared on the scene in 1982 as a privileged teenager. She met 17-year-old orphan Jesse, and the rest was history. Well, not really. In 1988 Jesse, by then a cop, died of a gunshot wound. But dead isn't really dead in Pine Valley — even when your heart stops in a hospital room. The doctor and the ex-cop were reunited, with much fanfare, 20 years later, after Jesse reappeared and explained that he had faked his death.
Rachel Gannon, 'One Life to Live'
Played by: Ellen Bethea, Mari Morrow, Sandra P. Grant and Daphnée Duplaix
The biracial daughter of Llanview District Attorney Hank Gannon, Rachel got mixed up in prescription drugs and prostitution as a law student. She cleaned herself up but was imprisoned for bludgeoning her mother's stalker to death. She would later return to Llanview as a drug counselor.
Martha and Jim Frazier, 'Guiding Light'
Played by: Cicely Tyson/Ruby Dee and James Earl Jones
Martha, a registered nurse, and her husband, Jim, a doctor, were the first African-American characters to appear as regulars on a soap. They faded from view in 1967 but were the precursors of the many black characters who would come after them.
Jessica Griffin, 'As the World Turns'
Played by: Tamara Tunie, Joanna Rhineheart
A high-powered attorney, Jessica was part of one of the first interracial weddings in soap opera history. Her marriage to Duncan McKechnie would unfortunately end when his wife from a previous marriage — who had been presumed dead — came back to town after recovering from amnesia. Surprise! Jessica would later weather a number of storms with her daughter, Bonnie, who was born in 1993 but matured so rapidly that she was 21 by 2001.
Mayor Abraham 'Abe' Washington Carver, 'Days of Our Lives'
Played by: James Reynolds
A Days mainstay since 1981, Abe is the longest-running black character in soap opera history. A cop who has been involved in several of Salem's major investigations — including white slavery and murder, to name a few — Carver was shot and killed by a serial killer. But instead of actually dying, he reappeared on a remote island. When he escaped, he returned to his family a changed man (impotent, blind). But after a handy retina transplant, he hopped back into his old life of crime fighting.
Dr. Alexandra Brooks DiMera Carver, 'Days of Our Lives'
Played by: Sheila Wills, Cyndi James Gosette, Angelique Francis, Shellye Broughton and Renée Jones
Known as Lexie, this doctor is married to Abe Carver and plagued by scandals involving her parentage. Raised to believe that her aunt and uncle were her parents, she would find out as an adult that her father was none other than "international crime lord" Stefano DiMera; her mother, a mystical woman named Celeste Perrault.
Celeste Perrault, 'Days of Our Lives'
Played by: Tanya Boyd
The Creole lover of crime lord Stefano DiMera, Celeste is also the mom of Lexie Carver, who grew up thinking that the New Orleans woman was her aunt. A character steeped in mysticism (duh, she's Creole), she got in touch with her spiritual side during a visit to Tibet and offers her psychic abilities to Salem's residents.
Chad Harris-Crane, 'Passions'
Played by: Donn Swaby and Charles Divins
A runaway/foster child born to a teenage mom, Chad overcame the odds to become a record executive at a young age. Although he had relationships with women, Chad's most notable relationship was with a man, tabloid reporter Vincent Clarkson. After their affair was discovered, Chad would vehemently deny that he was gay, and later discovered that Vincent was his nephew. After Chad was murdered by his father, Vincent discovered that he was pregnant. Yes, pregnant.