When the news came Wednesday morning that beloved icon and creator of Soul Train Don Cornelius had died, there was a collective gasp of disbelief. Though he was 75, there seemed to be an understanding that Cornelius was immortal.
For as long as we could remember, he was, as a friend put it, "the arbiter of cool." Growing up in the small college town of Stillwater, Okla., in the 1980s, I was exposed to few examples of that intangible "cool." Michael Jackson was one; Soul Train and, by extension, Don Cornelius was the other.
Soul Train was the "hippest trip in the galaxy" and my only connection to urban America. No matter what happened during the week, no matter how often my blackness was overlooked and misunderstood, I could always count on my Saturdays being filled with music and magic. Soul Train gave me a definition. Watching these beautiful brown people juke and jive once a week was a conduit to my own self-actualization.
On Wednesday Facebook was filled with similar stories of awakening and pride that Soul Train provided. On the first day of Black History Month, we were not only grieving and mourning the man who was such an indelible part of our personal black histories; we were also celebrating our childhoods. We were trumpeting the first time we had a visual representation of "black is beautiful" that everyone could understand. It was interesting to see how similar our experiences were.
As morning rolled into day and details of this tragedy were revealed, competing with our fond memories was a small but vocal group of people expressing disbelief. Cornelius' untimely death they could handle. What they couldn't grasp was the method.
G/O Media may get a commission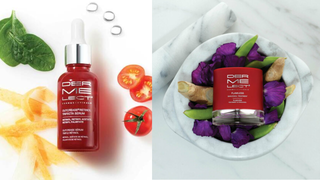 Save $19
Retinol Renewal Kit
As a mental-health advocate, over the years I've heard variations of the "black people don't commit suicide" meme. Yesterday the chorus was deafening. People went so far as to create elaborate conspiracy theories rather than accept what could be a simple truth — that Cornelius had taken his own life.
As we wait for authorities to confirm what's been reported about his death — that he died from a self-inflicted gunshot wound — it's easy to let our stages of grief include conspiracy theory. Who wants to believe that someone they have treasured and admired for most of their lives could do such a thing? That state of shock and disbelief is understandable, but it is dangerous to assume that "black people don't commit suicide."
According to a report published in the Journal of Black Psychology, "Suicide was the 16th-leading cause of death" among African Americans in 2003 and the "third-leading cause of death among African American people aged 15 to 19 years, fourth among those aged 20 to 29 years, and eighth among those aged 30 to 39." Yet somehow, there is still this dangerous collective misunderstanding that "black people don't commit suicide."
Tell that to the family of 17-year-old Houston teenager Ashley Duncan. Ashley died on Monday, also of a self-inflicted gunshot wound to the head. For weeks Ashley posted to several social media sites about her despair and depression, even going so far as tweeting about the gun she was planning to use to harm herself. Though hundreds messaged, retweeted and "liked" her various status updates, nobody made any real attempts to help her.
We can speak of the false familiarity created by social media, but a cry for help is a cry for help. I wonder how much of the "black people don't kill themselves" meme contributed to the overwhelming apathy that followed her into death.
As for Cornelius, as details of his tragic passing are still unfolding – including that he may have suffered from dementia — I won't attempt to speculate on his state of mind or mental-health history, but we would be remiss if we didn't use this as an opportunity to have an open dialogue about the mental health of our community.
In June of last year, I wrote about the tragic suicide of my dear friend Siwe Monsanto. Siwe leaped to her death in Harlem at the age of 15. She had spent most of her young life attempting and ultimately failing to manage her depression. I founded the Siwe Project in her honor and to help destroy the "black people don't" mythology.
The stigma attached to mental-health awareness is destructive. Those who need help feel unable to ask for it, and those married to the "black people don't" concept fail to see the signs in those close to them. Black people do, and until we begin the conversation that addresses why black people do and how to prevent it, our news stories will be filled with more tragedies such as these.
It is time we began to change how we deal with mental illness in our community. The time for inaction and apathy has passed. Cornelius in life taught us so much about who we are as a people. He was a touchstone for our authentic, wonderful selves. Let us honor his life by learning from his death.
Bassey Ikpi is a Nigerian-born poet-writer and mental-health advocate. She is the founder of the Siwe Project, a nonprofit organization promoting mental-health awareness in the global African community. Follow the organization on Twitter.