A black New York City police officer is seeking $5 million for emotional anguish after, he says, two fellow officers pulled him over and arrested him for no reason.
Well, well ... it seems that being on the inside doesn't help after all.
According to Manhattan court documents, the encounter occurred in March 2017. Officer Karim Powell was off duty and in his own vehicle when the two arresting officers claimed that Powell led them on a car chase just before they pulled him over in the Bronx.
Powell told the New York Post that one of the officers got out of the patrol car and, without further ado, "he came up, and he said 'turn around' and placed me in cuffs."
Powell said he told the officers that he was on the job.
"His reply was, 'What job?' and I said, 'Same job as you,'" the 32-year-old officer recalled. He said he showed his badge, but it didn't help him any.
G/O Media may get a commission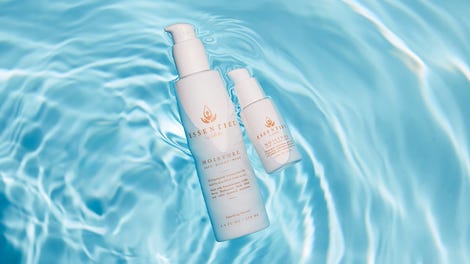 20% off
Essentiel by Adele
"I took my ID out, and [the cop] said, 'I can't see it.' I took it out of my wallet and gave it to him," Powell said. "He took the keys off the roof and said, 'Fuck that shit.' He went back to the [patrol car], and he was on the cellphone.
"I was standing there for 10 to 15 minutes before a patrol supervisor arrived," Powell added. "The only thing I remember thinking of [the cursing cop] was, 'That guy's nasty.' They placed me in his car. A sergeant told the officer to remove the cuffs."
But the officers weren't done humiliating Powell yet. He was stripped of his service weapon and ID and then taken to the 47th Precinct, where he had to call in his union delegate from the New York City Patrolmen's Benevolent Association. The arresting officers again accused Powell of leading them on a chase.
"When the delegate came, he asked me, 'Why were these guys chasing you?' I said, 'Chasing me?' and he said, 'Yes, they said they were chasing you,' " Powell said.
Powell has since filed a notice of claim, the step before a formal lawsuit. In the notice of claim, he noted that he "told the PBA delegate the officers are 'lying' and the GPS data from their assigned marked [patrol car] will prove it."
To make matters even worse, one of the officers, who has not yet been identified, apparently "knew Powell from a prior interaction regarding a parked vehicle."
Nonetheless, Powell, a five-year veteran who works with the 114th Precinct in Queens, was placed on modified duty for over a year after an investigation was conducted, and he was charged with "failure to show ID"—you know, the same ID that he showed to officers.
It wasn't until April 11 that Powell was returned to full duty.
"I've been accused of something I haven't done. It's really unfair," Powell said. "They were nasty. They didn't do their job right."