Add returning high-priced items to Barneys New York to the list of things you can't do while black.
A New Jersey couple has filed a lawsuit against the high-priced department store after, they claim, they were harassed when trying to return a scarf and a pair of jeans.
According to the New York Daily News, Conrad Barton, 30, and Geneva Gordon, 25, of Elizabeth, N.J., went to the Barneys store on Seventh Avenue in New York City's Chelsea neighborhood Oct. 4 to return items they purchased Sept. 11.
Barton went inside the store, leaving Gordon in the car while he set out to make the return. Armed with two receipts and the debit cards used to make the purchase, Barton figured it would only be a minute.
The lawsuit, filed in Brooklyn Supreme Court and viewed by the Daily News, claims that when Barton tried to return the jeans, for which he paid $1,045, and the $321 scarf, a clerk asked him to wait.
G/O Media may get a commission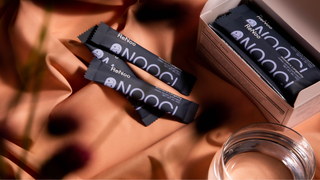 Fifteen minutes later, a man showed up claiming to be the manager, although it turns out he was a loss-prevention officer, and demanded that Barton show some identification. Barton argued that he didn't need to show ID to make the return. The officer then refused to give Barton back the clothes that he'd paid for on his debit card.
"You're being stereotyped when you are just following a regular store procedure," Barton, who works in transportation operations, told the Daily News. "It shouldn't have went down that route."
Barton went to his car and told Gordon what had taken place. She returned with Barton, and after arguing with the loss-prevention officer, a store manager finally showed up and made the return.
"I feel the whole situation was very disheartening and embarrassing and unnecessary," Gordon said.
Barton and Gordon hired an attorney, who contacted Barneys and was told by a lawyer that the store would investigate the incident. That lawyer then stopped responding to the couple's inquires, which is when they decided to file a lawsuit.
A representative for Barneys declined the Daily News' request for comment.
This is not the first time that Barneys has been hit with a lawsuit for treating customers of color unfairly. In 2014 the store was forced to pay $525,000 for racial profiling after the attorney general found that the store had been investigating minority customers' purchases.
In 2013, a 19-year-old student from New York City's Queens borough, Trayon Christian, had the cops called on him after a legit purchase because cops claimed he used a fraudulent credit card. Christian sued and the case was settled in 2014, the Daily News reports.
Read more at the New York Daily News.