In September, the Air Force Academy Preparatory School was rocked by racist vandalism that was found on the doors of five black cadets. The incident made national headlines, while photos of the graffiti, which read, "Go home nigger," traveled far and wide.
In a speech that went viral, the academy's head, Lt. Gen. Jay Silveria, addressed the school's staff and students about the incident and demanded that any cadet who couldn't "treat someone with dignity and respect" needed to get out.
It turns out that one of the black cadets who were the supposed victims of the graffiti was, in fact, the person responsible for writing it, according to an announcement the school made Tuesday.
G/O Media may get a commission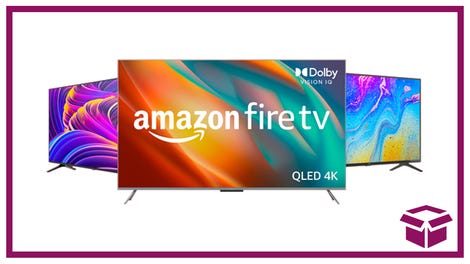 Ooh. stunning.
New Amazon Fire TVs
The student has not been identified, but the Colorado Springs Gazette reports that the student is no longer enrolled at the academy. Sources also told the news outlet that the cadet candidate committed the hoax "in a bizarre bid to get out of trouble he faced at the school for other misconduct."
What a damn mess.
Silveria is standing by his earlier comments. In an email to the Gazette, the general wrote, "You can never over-emphasize the need for a culture of dignity and respect—and those who don't understand those concepts, aren't welcome here."
While the student has been disciplined, the damage the black cadet has wrought is considerable.
As the Washington Post notes, when a hate crime turns out to be a hoax, it casts doubt on the credibility of all the other legitimate reports—which have been on the rise in the last two years. These headline-grabbing hoaxes also end up energizing right-wing commentators and Donald Trump supporters who seek to minimize the validity of hate crime and bias-incident reporting. The website Fake Hate Crimes is one such example of some people's commitment to portraying bias incidents as liberal lies, according to the report.
Unfortunately, these high-profile hoaxes just add fuel to their fire. Just this week, a black Kansas man admitted that it was he who scrawled racist graffiti on his car in a Halloween prank that "got out of hand."
Still, it's important to remember that the vast majority of hate crime reports are real. The Post quotes Brian Levin, director of the Study of Hate and Extremism at California State University, who, in an interview with Talking Points Memo, emphasized that fake hate crime reports make up a "tiny fraction" of the hundreds of reports filed with law enforcement each year.

Read more at the Washington Post and the Colorado Springs Gazette.