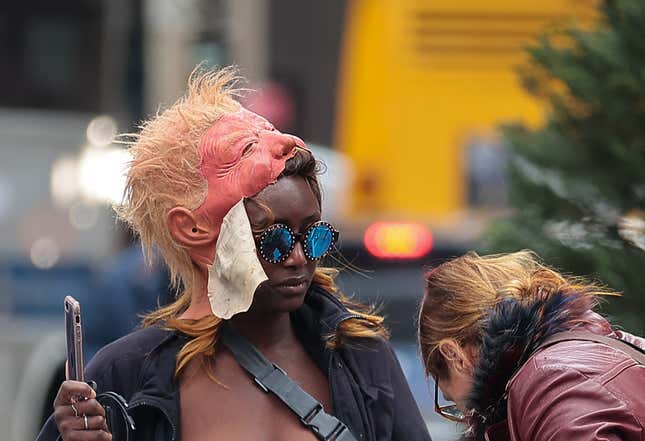 An equal mix of cheers and jeers erupted from the crowd waiting outside of the Manhattan Criminal Courthouse on Tuesday. For the first time in our nation's history, a former President of the United States was arraigned on criminal charges. Inside the courthouse, Trump pleaded not guilty to 34 charges of falsifying business records related to hush money payments he allegedly directed during the 2016 election.
Tucker Carlson Might Be Gone But Fox News Remains a Cesspool of Hate
But for the Black Americans who gathered outside, this wasn't just about Trump going down; it was also about witnessing history in the making.
"This is the first time any ex-President or President has ever been indicted," says Dennis, 71, who told The Root he and his wife, Sharon, had biked over to the arraignment to "witness history."
This moment was also about fairness, he said. "No one is above the law. Justice is blind, so if you're innocent, prove yourself. If you're guilty... you have to suffer the consequences," says Dennis. "We should all be held to the same yardstick. Not a different yardstick because you're wealthy or because you're a different ethnicity or because you held a particular office."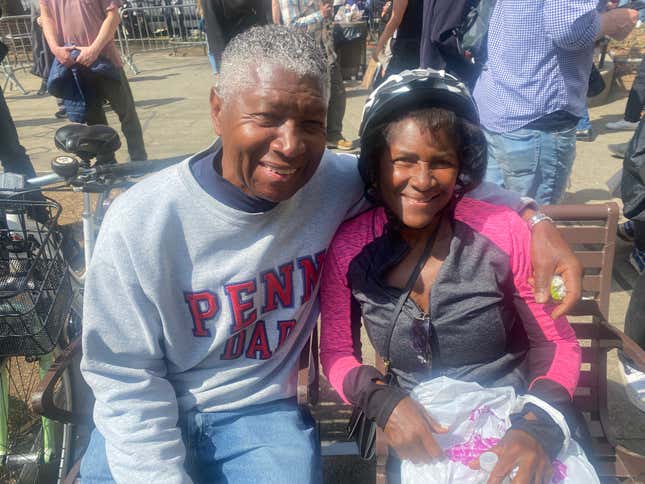 Gary, a college student in New York, said that he hoped to catch a photo of the former President.
"I'm not really a fan," said Gary referencing Trump. "But he's the past President; you don't really see that many in life. So I thought, why not, you know."
Gary's friend from college, Daylyn, who also attended the rally, said he was also here to watch. "You only live once," joked Daylyn, 18, who added that he was in favor of the charges. "Get him out of here, please, and thank you," he said.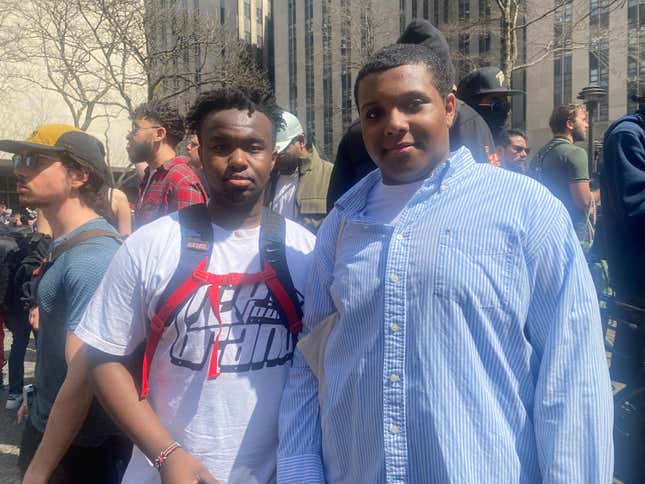 Unsurprisingly, not everyone in attendance was happy to watch Trump face criminal charges. The Root also spoke with two older Black women who were there to support the former President.
"I just think a man of his character ought to be respected," said Linda Harrison. "I just want him to know that a few people, African American at that, are here to support him. That we believe in him."
Rig Madden, 48, could not be happier to celebrate the indictment of Donald Trump. Decked out in anti-Trump attire, deceptively similar to Trump's campaign swag, Madden, a combat veteran, says he's also there to rub it in "MAGAs face."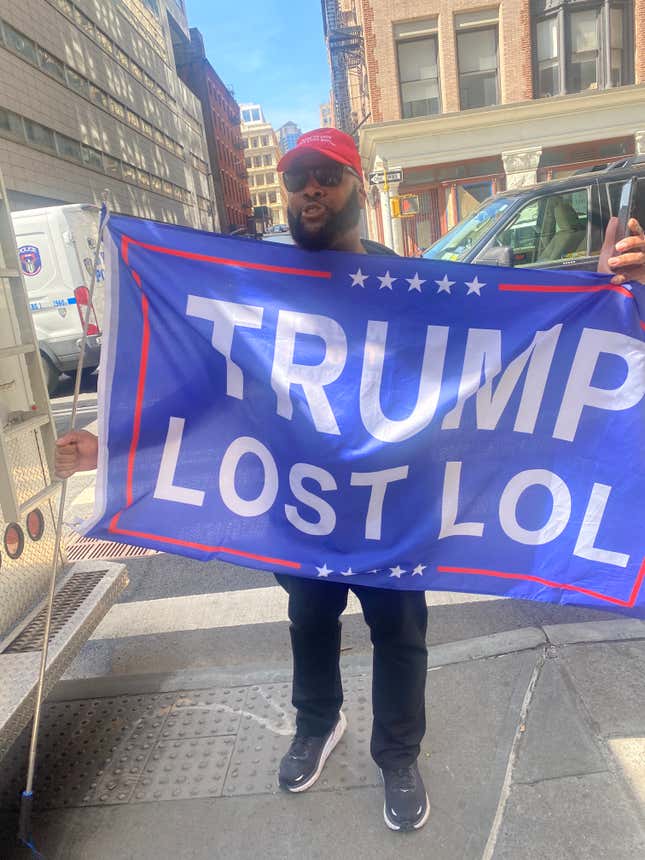 "I am here for the historic event of [Donald Trump] being held accountable for his actions," said Madden. "The first Presidency in U.S. history to be indicted, not even the treasonous Andrew Jackson got indicted."