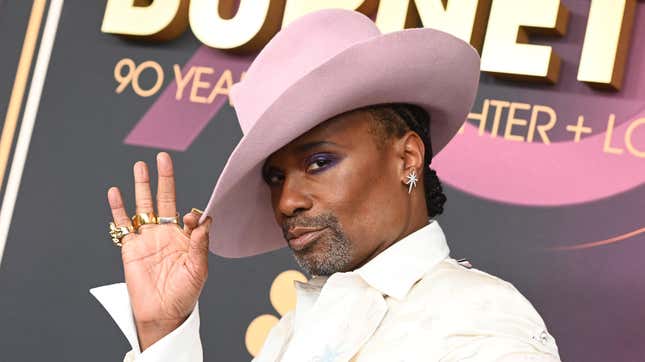 In case you haven't been paying attention, last week we told you that Pose star Billy Porter would be portraying civil rights activist and author James Baldwin in an upcoming biopic.
Honoring James Baldwin and His Legacy Through "Inviting in Day"
Upon getting wind of the announcement of Porter's casting, social media was set ablaze with many expressing skepticism and questioning just how Hollywood arrived at that choice. Well, during an interview on the Tamron Hall Show on Wednesday, the Kinky Boots star divulged that although he had been manifesting the role, it was actually proposed to him by media mogul Byron Allen, who's executive producing the forthcoming feature. Porter explained that he and his writing partner, Dan McCabe, initially pitched Allen a completely different idea but Porter ended up walking away with the role of a lifetime instead.
Though the film is in its infant stage, with writing only having just begun, it didn't stop people from sharing their two cents, criticism and skepticism over whether or not the Tony, Grammy, and Emmy award-winning actor could bring Baldwin's illustrious work and impact to life. When Hall brought this up to the Broadway star, he responded:
"First and foremost, the internet has created a space where it's made people think that their opinion matters at all. It doesn't. I am 53 years old and I've dedicated my life to my art and my craft. Question me at your own peril."
He continued, "It's alright. Call me whatever you want, arrogant…I've worked hard for this. And my mantra—and I say it all the time: 'I do not now, nor will I ever, adjudicate my life or humanity in sound bites on social media.' I'm going to focus on the work, that's all I can do. People have been doubting me my whole life. This ain't nothing new. None of it is new, it's OK."