Bill Cosby's legal troubles stemming from the multiple allegations of sexual assault against him are far from over. On the heels of the announcement last week that he would go on trial in California in June 2018, his Philadelphia trial will get a do-over in November.
Prosecutors will once again try Cosby, 79, for allegedly drugging and molesting Andrea Constand at his home in 2004, NBC reports, making good on their word to retry the comedian after his previous trial ended in a hung jury.
As previously reported by The Root, Cosby's first trial for the Constand assault ended in a mistrial when, after six days and 52 hours of deliberations, jurors were unable to come to a unanimous verdict on any of the three counts of felony aggravated-indecent-assault charges brought against Cosby by Constand, a former Temple University employee.
In the wake of the mistrial, there have been varying accounts of just what led to the hung jury, including one report that two jurors refused to convict Cosby of a crime.
Although a Cosby spokesman declined to comment on the setting of a new trial date, his attorneys have previously expressed confidence that any subsequent trial would end in an acquittal.
G/O Media may get a commission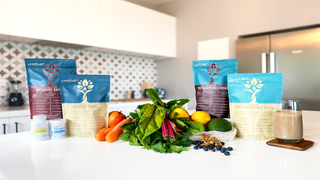 For his part, Cosby thinks that he's the right person to speak to young people and teach them how to avoid sexual assault allegations.
---
The entire thing is a shit show at this point, and I think most of us just want to see at least one of these victims get justice in a court of law.

There is no conspiracy against Bill Cosby; please remember that when he thought he would not be prosecuted, he admitted in a deposition to doing the very things Constand has accused him of.
He wasn't going to buy NBC, and the reason so many women wait so long to come forward with an accusation is the very thing you are doing right now: judging them unfairly and calling them liars. Basically, being rape apologists in a rape culture that protects famous men simply because they are famous and makes the victims out to be the criminals.
Read more at NBC News.