Updated Sunday, June 18, 2017, 10:15 a.m. EDT: Bill Cosby will be retried on sexual assault charges, the Montgomery County, Pa., District Attorney's Office announced Saturday after a mistrial was declared earlier that day.
In a press conference after the announcement, prosecutor Kevin Steele said that Andrea Constand is entitled to a verdict in the case.
Officials have four months to retry the case. Cosby will remain free on bail during that time.
Earlier:
At least one chapter of Bill Cosby's sexual assault trial is over.

After six days of deliberation, the case has ended in a mistrial and Cosby will walk away a free man.
G/O Media may get a commission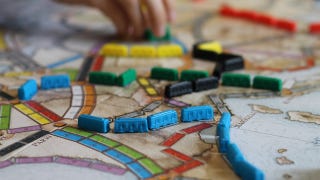 Tabletop & Board Games to Play This Fall
ABC News reports that the seven men and five women selected to serve on the jury were unable to render a unanimous verdict on any of the three counts of felony aggravated indecent assault brought by former Temple University employee Andrea Constand.
On Thursday, Judge Steven O'Neill insisted that the jurors keep trying and denied a motion for a mistrial. However, it looks as if those deciding Cosby's fate were hopelessly deadlocked.
Cosby is not out of the woods yet, since the district attorney from Montgomery County, Pa., could choose to retry the case.
Stay tuned on this one.
Read more at ABC News.