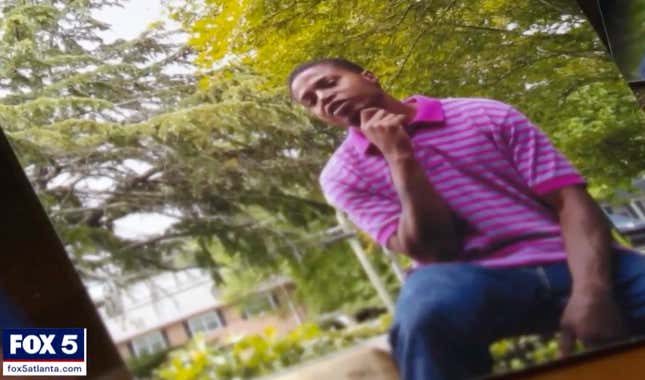 Fulton County Jail, the detention center under investigation by the Justice Department and location of Trump's famous mugshot, is under scrutiny once again for another inmate's death. However, just days before his death, the detainee filed a complaint detailing brutal beatings he endured inside the jail.

My Hip-Hop Story: Cedric The Entertainer On Jay-Z and His Indisputable Role In Shaping The Genre's Culture
Samuel Lawrence, 33, was arrested and jailed in December 2022 on second-degree arson charges. On August 22, he filed a 16-page complaint in federal court alleging brutal conditions he was forced to live in, according to 11Alive. He alleged he was isolated in a cell with no water, no working toilet and decreased food for meals. He also claimed he was beaten down by guards who tased him, stomped on him and kicked him in the head. He also alleged the guards allowed other inmates to attack him and offered no intervention.
Four days after filing the grievance, Lawrence wound up dead in his cell.
Read more from FOX5 Atlanta:
The Fulton County Jail confirmed Wednesday morning that the person who died was Lawrence. They say Lawrence was found unresponsive in his cell at approximately 4:20 p.m. during dinner rounds and was taken to Grady Memorial Hospital where he was pronounced deceased.

The coroner has not yet released the cause of death and the family is working on getting an independent autopsy.

The DOJ is investigating whether people with mental illnesses are being discriminated against while incarcerated there. Lawrence was diagnosed with bipolar disorder.
Eight people have died in Fulton County custody over the past 12 months, per 11Alive. Though, the concern of jail deaths and facility conditions were brought to light upon the death of LaShawn Thompson. He was found dead in his cell in August of last year covered in bug bites and 30 pounds thinner than when he was jailed just three months prior.
The lawsuit filed by his family prompted the Justice Department to launch their own investigation into the facility's conditions - which made the possibility of former President Donald Trump getting thrown in there all the rave. Luckily, he had enough money to bail himself out. However, people like Lawrence, who couldn't afford a $30k bond weren't so fortunate.
"The humanitarian crisis at the Fulton County Rice Street Jail is not new. Recognizing the systemic concerns that have plagued the Fulton County Jail for decades, I contacted DOJ's National Institute of Corrections (NIC) in September of 2022 making an urgent request for a security audit, technical assistance and support surrounding the circumstances at the jail," said Fulton County Sheriff Pat Labat in a statement, via 11Alive.