Freddie Gray was able to walk April 12 when he was handcuffed and put inside a Baltimore police van. Forty minutes later, his spine was broken. A week later, he was dead.
The optics of those 40 minutes as a mathematical equation look somewhat familiar: White police officers plus black man plus 40 minutes in a police van plus a broken spine equal Eric Garner. It equals Michael Brown and John Crawford.
It equals a storyline that could read like this: a dead black man, police never brought to justice and a city torn down a racial line. It's what has Baltimore residents fearful and livid as they protest, and the difference between those stories—the ones that end with a black man dead and a white cop doing interviews about how he had no choice—and this story is a person who doesn't fit into the equation at all: Baltimore Mayor Stephanie Rawlings-Blake.
Rawlings-Blake, a no-nonsense woman—the second black woman to hold this office in Baltimore–is just as upset as her constituents. She's upset that a man is dead in the city where she was raised; and a city full of "her people" whom she vowed to protect doesn't yet have a sufficient sequence of events during those 40 minutes inside a police van with a resident in police custody. She is upset because she cannot offer Gray's family a complete story to comfort their grieving.
"We have to explain to a mother that her child is dead. I'm from here. I have lost family members, cousins, to violence on the street. I know the pain of loss personally. My brother was almost killed during a carjacking," Rawlings-Blake tells The Root. "To be the mayor of a city and know, in spite of all our efforts, someone in our custody has died, and we don't have, in my mind, have sufficient answers. … It's upsetting, it's frustrating, and I know that our citizens deserve these answers."
G/O Media may get a commission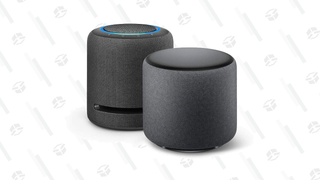 25% off - Prime Exclusive
Echo Studio + Echo Sub Bundle
It's a tragedy that has pushed Rawlings-Blake into a national spotlight. But the glare isn't blinding her, and that's the difference between Baltimore's response and the sideshow that became the Ferguson, Mo., Police Department, or the inept Staten Island, N.Y., fiasco that left many incensed after Eric Garner's death, captured on video but not leading to any officer being charged.
Rawlings-Blake has been consistent in her message since Gray's death that if the investigation shows wrongdoing by the officers, they will be brought to justice.
For Rawlings-Blake, you figure out how to avoid a Ferguson spectacle after tragedy strikes, you lay the foundation with the community from the day you take office and then hope you never have to cash in.
"It didn't take Ferguson for me to know that police brutality and misconduct was an issue," she says. "Before Ferguson, I've been going around from police district to police district with the commissioner having conversations with residents, [asking] what was their biggest public-safety priority and how can we work better together."
Before picking a police chief, Rawlings-Blake was in the community asking community leaders what kind of chief they wanted. All six officers involved in the Gray incident have been suspended, and all of their names have been released.
"I'm working very hard to put out information," she says. "As soon as we have it and it's verified, we are pushing to get it out. I've spoken to the governor and the people who are in charge of the medical examiner's office and asking them for their help in pushing out the autopsy report. I am pushing to get as much information and as many answers as possible."
She says that she has no plans to restrict Baltimore's protesters, but she wants to make sure everyone is safe. She adds that Baltimore was the home of Thurgood Marshall, "so we know how to protest civilly." She understands the protesters' pain and knows that the optics of this add an element of "here we go again."
"I understand the frustration because I'm thinking the same thing: 'Here we go again,'" she says. "And while a lot of people are concerned about the optics, I am concerned about the reality of the fact that in police custody, in my city, someone requested medical attention and that medical attention was not received. That in my city, someone was stopped and we still don't know what the probable cause was.
"I'm an attorney by trade, I was a defense attorney, and I had to defend clients that had inappropriate arrests, inappropriate stops; I get it. That's why we worked so hard to put these reforms in place. To be here again after all the work, I can say it's not a position that I want to be in. Nor is it a position where I will allow it to stay. We are going to get to the bottom of it, and we are going to get better."
Stephen A. Crockett Jr. is associate editor of news at The Root. Follow him on Twitter.