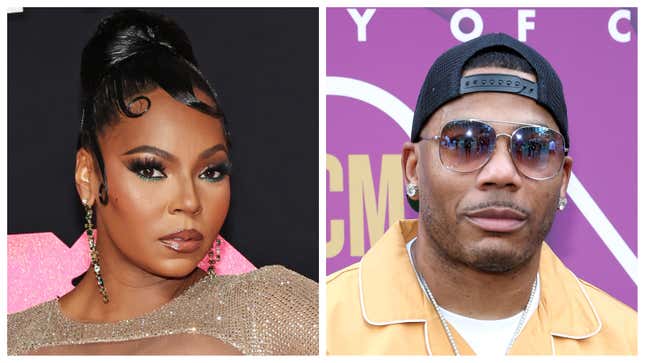 Venus retrograde may be over but that doesn't mean you can't still spin the block on your ex. As a matter of fact, if you wanted a very attractive case for it, look no further than Ashanti and Nelly who have decided to rekindle their relationship after calling it quits back in 2015.
Courtney B. Vance in Heist 88 Is Our Black TV Pick of the Week
The Country Grammar rapper recently confirmed that the two were back together during an interview with Kirk and Rasheeda Frost for her Boss Moves with Rasheeda original series on Philo.
"We cool again," Nelly said in a clip posted by The Shaderoom on Tuesday. "I think it surprised both of us. It wasn't anything that was planned."
He continued:
"We both were pretty much doing what we do. But sometimes being separate, you understand one another more. You could be like, 'Well yo, let me exactly see maybe what they see.' We all can be defensive sometimes in our own relationships. We know we wrong but we going to stand on it, you know what I mean? But we all a victim to that."
Looking back to see where you may have been wrong in a past relationship in order to move forward healthily in a new one? You know what that is? To quote Kelli Prenny on Insecure: "growth."
As far as Ashanti is concerned, while she didn't go full-fledge "my man, my man, my man," she did make it clear that the two of them were involved in a playful way. In pictures of her on the pink carpet at this year's VMAs, the clutch she was toting had a picture of the two of them on it from years past.
In a post to her Instagram story later that night, she explained that that picture was of them when they first exchanged phone numbers 20 years ago at the VMAs in 2003.
So reader, what are you waiting for? Go hit up your ex, you might be surprised at how it turns out.