Warren, Mich., Mayor James Fouts is amid a scandal after leaked audio recordings allegedly capture him comparing black people to chimps and calling older women "dried-up cunts," WXYZ reports.
The recordings were originally obtained by Motor City Muckracker, an independent news organization, and were published on the site Monday morning.
"Blacks do look like chimpanzees; I was watching this black woman with her daughter and they looked like two chimps," a male voice can be heard saying in one recording. While relaying another story, the man could be heard using the n-word.
In other recordings, the male voice speaks degradingly about older women, calling them "old, ugly hag" and "dried up, washed up, burned out."
"Think I want to date a fucking 60-year-old hag?" the individual says. "Fuck that shit. I'm not interested in any old, ugly hag. I think after a certain age they are dried up, washed up, burned out."
G/O Media may get a commission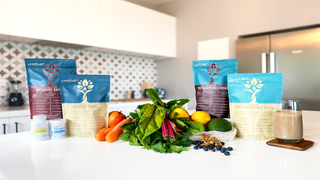 "They are pussies when they are young, and when they get older, they're just mean, hateful, dried-up cunts," the voice adds in another recording.
As the Detroit Free Press reports, it was only last month that Fouts came under scrutiny after recordings were released by Macomb County Executive Mark Hackel that allegedly display Fouts insulting developmentally disabled individuals. In those tapes, Fouts allegedly calls disabled people "retards" and "not even human beings."
Fouts has denied any involvement. On Monday he appeared at a Martin Luther King Day event, insisting that the recording was not his voice.
"That is an engineered tape inspired by Mark Hackel," Fouts said, referencing the executive with whom he has been feuding. Fouts later took to Facebook and accused Hackel and friends of "attempting to hijack this [MLK Day] ceremony by releasing more vile, vitriolic, phony tapes against me."
Fouts went on to list his "great efforts at inclusion," which included appointing African Americans to various departments and commissions.
Still, local leaders are saying that if the recordings prove to be true, Fouts needs to go.
"I was sickened by it," Detroit Mayor Mike Duggan said, according to WXYZ. "I listened to it. I just can't believe anybody would say those things. I think he needs to come out with a definitive answer on this, because if he said those things, he has to go. No question about it."
"That type of racism and stereotypes—it's not acceptable," Rep. Brenda Lawrence (D-Mich.) said.