Rapper Flo Rida is being sued by his ex-assistant for stiffing her out of a fair wage, according to E! Online.
Flo Rida's former assistant, Mahogany Miller, claims that she was paid $3.08 for a 65-hour workweek. The wage is less than half the mandated Florida minimum wage of $7.67 and the federal minimum wage of $7.25.
Justice Smith Talks New Dungeons & Dragons Movie, The Get Down On That's So Random
Rida, whose real name Tramar Dillard, 32, declined comment on the lawsuit, which was filed on Jan. 27.
Miller claims that she worked countless hours for the rapper since August of last year but could no longer deal with the paltry wages she was being paid. She claims that when she aired her concerns, she was immediately fired. Her lawyer claims that there will be other counts added to this lawsuit.
If these allegations are true, Flo Rida should be ashamed of himself for paying this woman that paltry wage. While you could ask why Miller accepted the wage, considering it's a federal violation, we also don't know her situation. Maybe she was desperate for a job and took anything she could find. Or maybe she was looking to break into the entertainment industry. Still, that doesn't mean she deserves to be taken advantage of — especially by someone as successful as Flo Rida.
G/O Media may get a commission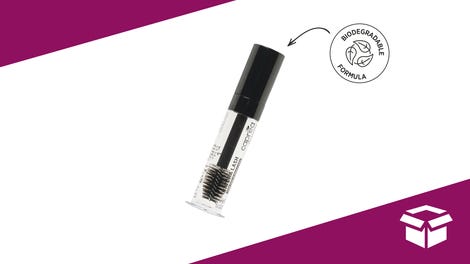 It's $8
20% Off Lash + Eyebrow Serum 2.0 - Caprea Beauty
Read more at E! Online.
Like The Root on Facebook. Follow us on Twitter.