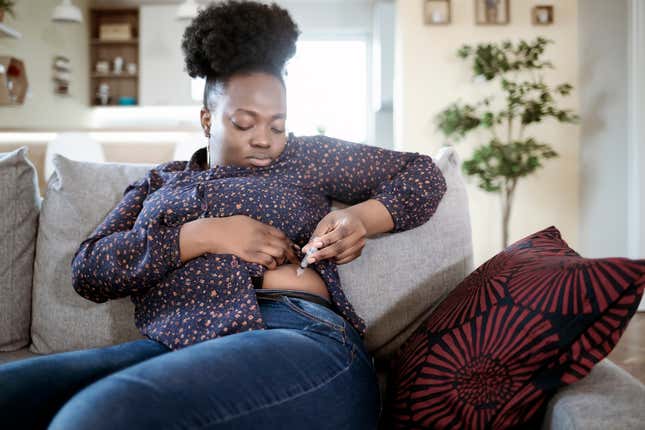 In January, we told you about the increasing popularity of Ozempic and other drugs used to treat people with type 2 diabetes doubling as drugs used for weight loss. Since then, the demand has grown, making it even more difficult for the people who actually need the drugs to get a hold of them – a disturbing trend that is having a particularly negative impact on the Black community.

Women's Pain Is Often Ignored By Gender and Racially-Biased Doctors
Semaglutide, sold under the brand name Ozempic to treat type 2 diabetes, was approved by the FDA in 2022 for weight loss use. The "new" drug, sold under the brand name Wegovy, has quickly found a famous following and a place on spa menus everywhere, right next to Botox and laser hair removal treatments.
Chelsea Handler and Elon Musk are among the famous names who have openly admitted to using Wegovy for weight loss. Khloe Kardashain and Kyle Richards, however, have denied using it despite some serious speculation to the contrary.
But as semaglutide's popularity as a successful weight loss drug catches on in Hollywood, it has become even harder to find. And those who depend on it to manage their type 2 diabetes are often left empty-handed. The FDA lists the drug as "currently in shortage" on its website. And doctors are noting that this shortage is a problem for their patients.
G/O Media may get a commission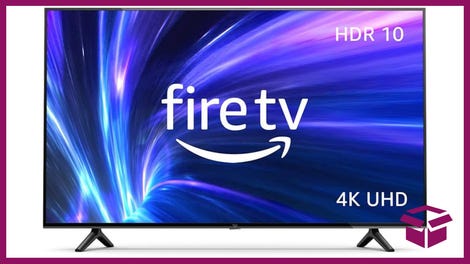 42% Off
Amazon Fire TV 50" 4K Smart TV
The issue is even more concerning when you look at the impact of diabetes on the Black community. According to data from the CDC, African American adults were 60 percent more likely than non-Hispanic white adults to be diagnosed with diabetes in 2018. And they were twice as likely as whites to die from diabetes in 2019.
Cost can be another barrier to these life-saving drugs for some patients. Insurance may cover some of the cost of Ozempic, if it is prescribed for diabetes. But patients can find themselves paying more than $1000 a month without insurance. So if it comes down to a case of the haves versus the have nots, those who can afford to pay out of pocket will get first dibs.

"A majority of my patients can't afford to pay $1,300 a month, especially for a medication that they need to be on long term," said Dr. Veronica Johnson, an obesity specialist at Northwestern Medicine in Chicago in an interview with NBC News. "As a Black woman and treating patients who look like me, knowing that a lot of Black women struggle with the disease of obesity, I, unfortunately, can't treat a lot of my patients the best way that I would like to."
Anthony Anderson, who was diagnosed with type 2 diabetes in 2002, spoke out about people using drugs like Ozempic for weight loss in a recent interview with PEOPLE. "I will say this, it's creating a shortage for those of us who need the medicine that we need and not for weight loss issues, but for our health," he said.
While the patients who most often need these drugs to manage their diabetes are Black, and the stars who use them for weight loss most often are not, it left us wondering if drug companies will take the shortage seriously and do anything to fix the problem.
Let us know what you think about this current trend in the comments.