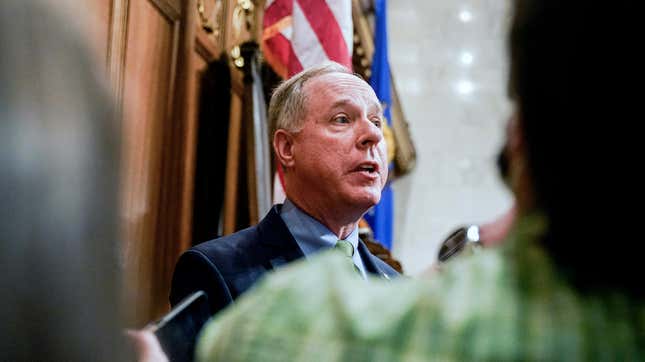 Conservatives have made it their mission to abolish diversity initiatives in schools around the country. In a historic blow to affirmative action, last week the Supreme Court ruled that Harvard University and the University of North Carolina's race-based admissions policy violated the Equal Protection Clause of the Constitution.
Afraid Of Losing Political Power, White People Weaponize "Identity Politics"
In addition to years of censoring educational materials in schools written by Black and brown authors as well as reversing affirmative action, it appears that the GOP is also setting its sights on scholarship programs for students of color as another way to eliminate diversity.
Last week, the Republican speaker of the Wisconsin State Assembly, Robin Vos, implied that he'll soon work to ban grants designated for minority undergraduate students. Vos took it upon himself to respond to a tweet asserting a scholarship program for Black, Indigenous, Hispanic and other minority students was equivalent to "discrimination."
"We are reviewing the decision and will introduce legislation to correct the discriminatory laws on the books and pass repeals in the fall," Vos wrote. Vos has always opposed anything related to diversity, equity and inclusion and even went as far as calling DEI programming at the University of Wisconsin as "indoctrination."
Even though Wisconsin is projected to operate at a $7 billion surplus budget, Vos and other Republicans in the state Legislature voted to cut $32 million from the UW System's budget unless it agrees to allocate the money toward workforce development as opposed to DEI resources. The Republicans are also planning on doing away with nearly 200 DEI jobs on UW campuses.
On the heels of the Supreme Court's devastating decision, we are certain this is just the beginning.