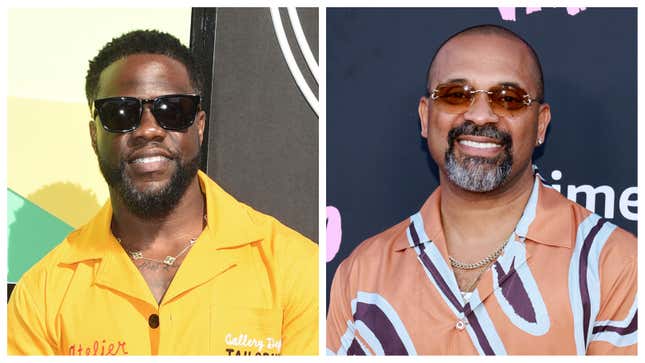 Jay-Z once said: "Nobody wins when the family feuds." Now, it appears two brothers in the comedy game, namely Kevin Hart and Mike Epps, are back in each other's good graces after a years-long beef.
Mixtape Docu-Film & The Chi Season 6 Are Our TV Picks This Week
For context, the issues between the two date all the way back to 2011, after they appeared in the film 35 and Ticking. What started off as shady tweets and comments here and there, turned into full-blown online back and forths. This culminated into a lengthy social media spat in 2018, where Hart referred to Epps as a "sad individual" after Epps said everybody was funnier than the Ride Along star. In return, the Next Friday star called Hart a "victim" and stood firm on his stance on not thinking he was funny in the least bit.
However, over 10 years later, it looks like the two have come to some sort of mutual understanding and respect. As previously reported by The Root, Epps was a part of the lineup for the Hart and BET-produced, new iteration of Comic View, which was revived during Hart's "HartBeat Weekend" earlier this month and saw performances from several comedians, such as Tommy Davidson, Tacarra Williams, Tony T. Roberts, Bresha Webb, D.C. Young Fly, and rapper Tip "T.I." Harris.
In a post to Instagram over the weekend, the Think Like A Man star shared a picture of him and Epps, writing in the caption: "So happy that me and my comedy brother @therealmikeepps were able to settle our differences and look at the bigger picture. Looking forward to building and doing amazing things in the future!!!!! Life is to short…. Let's all Live Love & Laugh.
Epps added in the comment section of the post, "Growth is real lil bro I look forward to what's to come. Let's tear shit up."