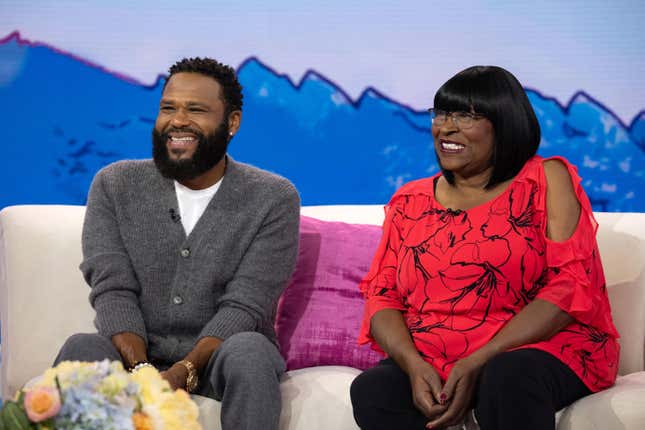 If you're looking for the comedy of the summer then look no further because Anthony Anderson and his mother, Mama Doris, have a new show on E!, Trippin' With Anthony Anderson and Mama Doris, that will have you cracking up.

Ladies First: A Story of Women in Hip-Hop Is Our TV Pick This Week
Black-ish alum, Anthony Anderson, has worked on a few projects with his mother in his career including ABC's To Tell the Truth, where his mother gives hilarious commentary throughout the episodes as her son serves as the host. Trippin' With Anthony Anderson and Mama Doris follows the duo on their six-week vacation across Europe to England, France, and Italy.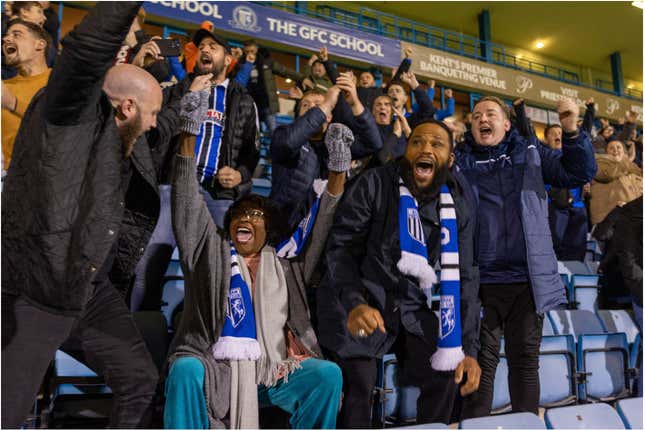 The Root sat down with the mother-son duo, who just can't help but make the whole studio laugh as they playfully bicker throughout the interview, calling each other names and cracking jokes.

Often, Black mothers sacrifice a lot for their children, and this is true for Mama Doris, who had to give up her dream of acting in order to support her family. When asked if this trip was a way for Anthony to repay his mother, he responded, "It was a 'thank you' to my mom for the sacrifices she made in order for me to pursue my dream and be where I am today."
The show gives Mama Doris the opportunity to try things she's never done before like skeet shooting and going to her first professional soccer game. Her favorite "first" was walking in an African fashion show, where Anthony surprised her with a stylist who dressed her in a gorgeous blue and white dress and matching hair wrap. Her face lit up as she talked about the experience, saying, "I got to act my tail off and had fun doing it and it was so many people in the stand that recognized me without Anthony! Oh, girl. I was Hollywood!" as she showed off the same princess wave she gave her European fans at the show.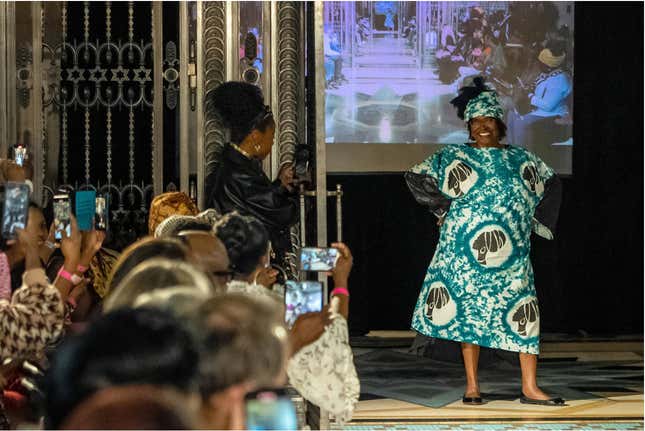 Something Mama Doris didn't like so much was going on history bus tours in the cities. She would doze off on the bus as Anthony listened and commented, in awe of the landmarks seen. It was on this trip that Anthony noticed just how "old" his mother has gotten, to which Doris hilariously butted in, saying, "Old but young." But he also appreciated seeing how excited his mother was to try new things, prompting him to create as many memories as he could for his mother. Anthony reflected on a particular event that happened in France, where set up a special concert for his mother to sing with a jazz band, and although he made it clear that she can't sing, she was able to entertain, which has always been her dream.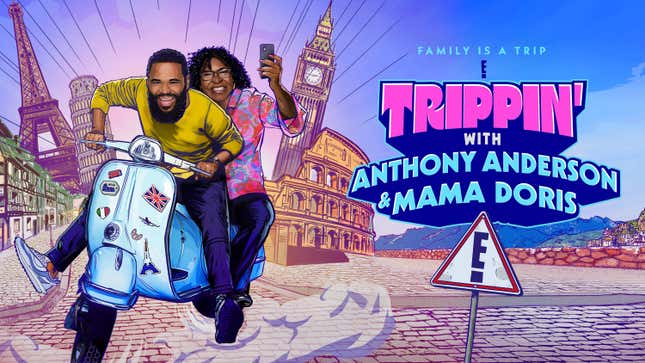 You can check out Trippin' With Anthony Anderson and Mama Doris this Thursday on E!