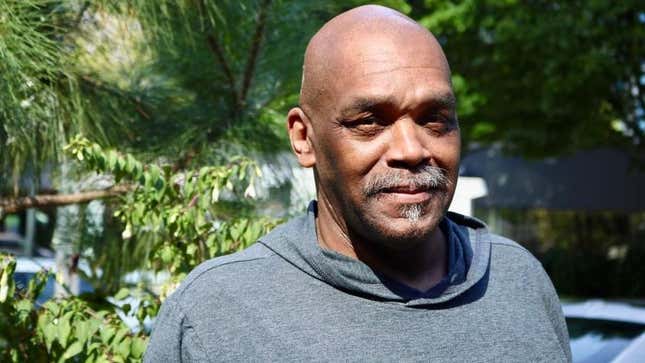 It's been a good week for two Black men who spent a lot of their adult lives behind bars. On Tuesday, Leonard Mack was exonerated after DNA testing proved he was not the man responsible for a 1975 rape he was convicted of.
How Atlanta Produced A Cheesesteaks Empire With A Little Help From A Vegan & Rapper Eve | Securing the Bag
The same day, Jesse Johnson walked out of jail in Salem, Ore. after the Marion County Circuit Court dismissed his case.
Here's the story. In March 1998, a Black woman by the name of Harriet "Sunny" Thompson was stabbed to death in her Oregon home. A neighbor saw a white man flee from the house after the murder.
But despite what the witness saw, the jury never got to hear their testimony. Patricia Hubbard, the neighbor who witnessed the crime, told detectives what she saw and said that she saw a white man leaving the home of Thompson, according to the Associated Press.
Despite her words, the authorities ignored her words and told her, "A Black woman got murdered and a Black man is going to pay for it." Even Johnson's attorney at the time did not seek to speak with Hubbard and as a result, Johnson was found guilty by a jury in 2004 of aggravated assault and sentenced to death.
The person who witnessed the suspect leave Thompson's home was not able to share her side of the story.
For 17 years, Johnson spent his time on death row, awaiting execution for a murder he did not commit. But in October 2021, the Oregon Court of Appeals noticed that Johnson's attorneys did not interview the only witness to the murder and ordered a new trial for the Black man who was at death's doorstep. His conviction was reversed.
More from the Associated Press:
The district attorney's office on Tuesday asked the Marion County Circuit Court to dismiss the case against Johnson, saying that "based upon the amount of time that has passed and the unavailability of critical evidence in this case, the state no longer believes that it can prove the defendant's guilt." The court granted the motion. Prosecutors said no other suspect has been identified in Thompson's murder.
While Johnson is elated that he was freed from jail and that his wrongful conviction is behind him, the Oregon Innocence Project is not letting the court off easy, according to the Associated Press.

Steve Wax, the Oregon Innocence Project's legal director, pointed out that there were racist made by the investigators looking into the 1998 murder which influenced Johnson's wrongful conviction and made it harder for the lone witness to tell her side of the story.
Still, it's good to see that a Black man does not have to pay with his life for a crime that he did not commit.